SUOJA3NI, Tele tyylinen ylämikrofonin suoja Vintage nikkeli
Main Page > Parts for musical instruments > Machineheads and other parts OL / SPG / Boston > Pickup parts for guitars
Tuote 109794. SUOJA3NI, Tele tyylinen ylämikrofonin suoja Vintage nikkeli. Tele etumikrofonin kuori. TC -style front pickup covers. n. 65.0 x 14.5 x 15.0 mm. Tele neck pickup cover.
See also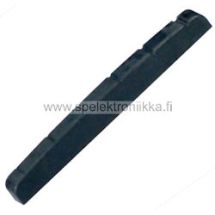 Tuote 102975. Grafiittisatula NTC5 6 -kieliselle kitaralle musta. Graphite pre slotted saddle to 6 -string guitar. Kaareva ja viistottu, curved and obliqued,
41.5...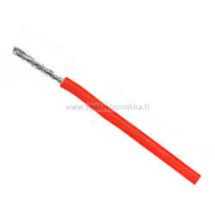 Tuote 107810. Asennusjohto monisäikeinen punainen 0.75 mm².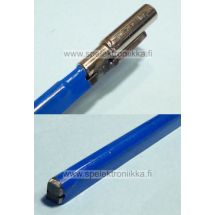 uote 113987. Kaularauta 2 -toiminen, n. 450 mm, TRUSSROD450/2015. Tätä käytetään esim. Stratojen rakentelussa rinta rinnan tuon 440 mm pituuden (Tuote 104668) kanssa joku...
Tuote 106822. Polko polyesterikondensaattori 47 nF/63V, r. 5 mm...
Tuote 113526. Bottom plate for TC type guitars model 1 brass. Jos tunailet mikkejä, muista laittaa vaikka maalarinteipin palanen eristeeksi bottom plateen ettei magneettipalat...
Copper tape for RF shielding, extremely useful for guitars.
Tuote 113528. Mikrofonin fiiberisarja (prespaani) yksikelaiselle 50mm TC black. Alaosa 2mm, yläosa 1.6mm. Single-coil flatwork set, includes top and bottom. 50 mm...
Tuote 109258. Jakkilevy, suorakaide syvennyksellä JAKLE3CR kromi. Jakkilevy kitaralle. Suorakaide, syvennyksellä. Rectangle jack plate for guitar, recessed. Srew...
Tuote 101973. Speed Hatbox nuppi white SPNUPWHT. Korkeus n. 12.5 mm, Halkaisija n. 26 mm.