GY-50 gyroskooppi L3G4200D chippi
Main Page > Arduinot ja moduulit
Tuote SGG23433. GY-50 gyroskooppi L3G4200D chippi. Paljon tietoa netissä. Arduino. Lue takuuehdot.
Moduuli on tehdas uusi ja se toimii myytäessä eli luonnollisestikkaan minkäänlaista takuuta tällaisilla ei ole koska näitä saa rikottua hyvinkin vähäisellä väärällä käytöllä tai käyttöyrityksellä.
Käytä aina antistaattisia työvälineitä ja maadoitusranneketta.
See also
Aito Tower Pro SG90 servo !
Tuote 103561. Vaihteistomoottori suora SPB-01220176-01R 1:220 vaihteistolla, yksi akseli toisella puolella. Arduino sovelluksiin robotiikkamoottori...
Tuote 104213. USB A uros / USB B mini 5 napainen, 1.8 m. Double shielded.
Tuote 103562. Robotic motor gear motor arduino, mini plastic gearmotor type SPB-02220176-D01R 1: 220 gearbox, "two axles", shaft...
Tuote SVS21963. Vesivaaka vatupassi kupla n. halk. 15 x kork. 8 mm. Helppo kiinnittää tai upottaa erillaisiin materiaaleihin. Oivallinen myös asuntovaunu / asuntoautokäytössä.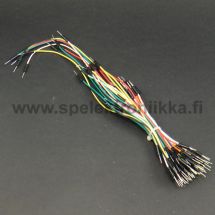 Tuote 114890. Assortment of jumping wires jumping wires for test circuit board approx. 65 pcs male / male. Assortment of jumping wires jumping wires for test connection plate...
Tuote 113512. Pintaliitosadapteri SO8 SSOP8 ym ... Toisella puolella eri padit, monikäyttöinen adapteri jos täytyy saada pintaliitoskomponentti "jalalliseen" käyttöön. Läpikuparoidut...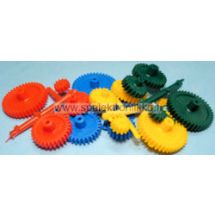 Tuote 104438. Muoviset hammasrattaat, 4 kpl muovisia hammasrattaita SET23. Värikkäät hammasrattaat, pienimmässä 2mm...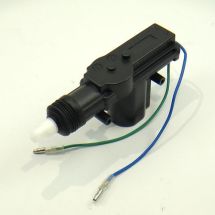 Keskuslukituksen ovimoottori slave.