MAX1651ESA Step Down DC DC converter SMD 3.3V / Adjustable High-Efficiency, Low-Dropout SO-8
Main Page > Electronic components etc ... > Aktiivikomponentit, IC -piirit, transist > Regulaattorit jalalliset ja pintaliitos > Regulaattorit säädettävät
Tuote 114072. MAX1651ESA Step Down DC converter SMD 3.3V / Adjustable High-Efficiency, Low-Dropout SO-8.
- PDAs
- High-Efficiency Step-Down Regulation
- 5V-to-3.3V Green PC Applications
- Battery-Powered Applications
- More than 90% Efficiency (10mA to 1.5A Loads)
- More than 12.5W Output Power
- Less than 0.3V Dropout Voltage at 500mA
- 100 uA Max Quiescent Supply Current
- 5 uA Max Shutdown Supply Current
- 16V Max Input Voltage
- Current-Limited Control Scheme
- Up to 300kHz Switching Frequency
- Up to 96.5% Duty Cycle
See also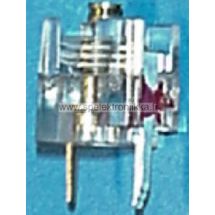 Tuote 110746. Trimmerikondensaattori suurtaajuuskäyttöön 2 - 18 pF.
Tuote STD241849. TDA1308 CJMCU-1308 Class AB Audio Module Stereo Headphone Driver Amplifier. Käyttöjännite 3VDC - 6VDC. Piiri on tarkoitettu ohjaamaan korvakuulokkeita joiden...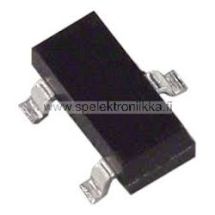 Tuote SSX21392. SI2305DS P-MOSFET -8V -2,8A 1,25W SOT-23 1.8V rated.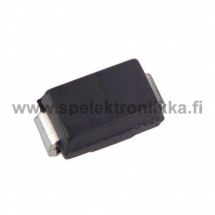 Tuote SLS242679. MBRS340T3 SMD Schottky 40V 3A SMC (DO214AB, case-403) ) ON Semi / Motorola.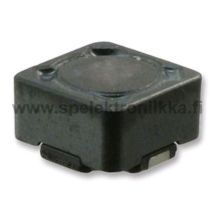 Tuote SHW23625. 56uH 0,9A 744777156 Wurth smd power inductor  shielded 7.3mm x 7.3mm x 4.5mm.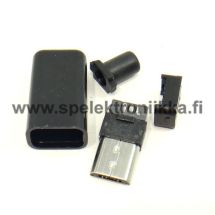 Tuote SMC22996. Micro USB A-uros koottava malli Versio 1. Arduino.
Tuote SCM240379. RTC moduuli vaikkapa arduino käyttöön. Toteutettu piirillä DS3231. Paristo ei mukana (CR2032) Tuote 107479. Netissä paljon ohjeita vaikkapa arduino...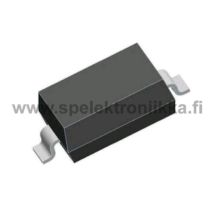 Tuote SMB242879. MBR130T3 SMD Schottky 30V 1A SOD123 SOD-123 ON Semi (Motorola).
Tuote 101133. 433 MHz vastaanotin AM-RX MODUULI, AM-HRR3-433. Arduino. HUOM ! Laatu todella erinomaisen laadukasta verrattuna Kiinalaisiin...