Piikkirimavastake 1 x 40, rasteri 2 mm
Main Page > Electronic components etc ... > Liittimet > Piikkirimat ja piikkirimaliittimet > Piikkirimavastakkeet
Tuote 104718. Piikkirimavastake 1 x 40, rasteri 2 mm.
See also
Tuote 113512. Pintaliitosadapteri SO8 SSOP8 ym ... Toisella puolella eri padit, monikäyttöinen adapteri jos täytyy saada pintaliitoskomponentti "jalalliseen" käyttöön. Läpikuparoidut...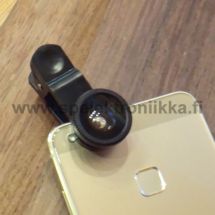 Linssisetti älypuhelimeen, älypuhelimen linssisetti !
Tuote SPL21591. PLCC pihdit helpottaa PLCC piirien irroitusta kannasta. For PLCC-components (20-124 pins). Self opening for repetative action.
Tuote SKD21729. Kide 12.000 MHz HC-49/S kotelo.
Tuote SKL103037. Kuulalaakeri suojattu 626ZZ  6 x 19 x 6 mm 6mm akselille. d = 6mm, D = 19mm, B = 6mm.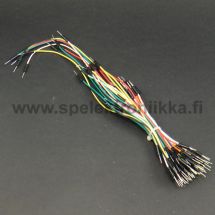 Product 114890. Assortment of jumping wires jumping wires for test circuit board Multicolored jumping wires of different colors for the test connection base approx. 65...

Tuote 105459. Pintaliitos vastuslajitelma SMD VASTUSPUUHAPUSSI 1206 kotelo. !!! NYT SAATAVISSA !!!
SMD...
Tuote SPN240399. Pintaliitosadapteri SO20 SSOP20 ym ... ja tietenkin myös  pienemmät jalkamäärät.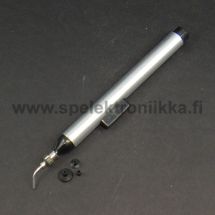 Tuote SVM323991. Vampir stacking tool for surface mount components (IC circuits, etc ...). Three suction cups of different sizes approx. 2, 6 and 8 mm. When you press...