Pleksilevy aihio (steel dust grey/black/white) 3ply, SDG/B/W3PLYBIG
Main Page > Parts for musical instruments > Machineheads and other parts OL / SPG / Boston > Uncutted pickguard materials
Tuote 103227. Pleksilevy aihio (steel dust pearl grey/black/white/black) 4ply, SDG/B/W/B4PLYBIG. 290 x 490 mm. Kaikki mitat noin mittoja. Laadukas Boston Musical Products pleksi, mitat ovat hyötymittoja ja todellinen koko on isompi.
Ne kuvat missä pleksin alla on puu, on otettu luonnonvalossa, välillä paistoi aurinko ja välillä oli pilvistä.
Joistain plekseistä otettiin useampi kuva erillaisissa valaistuksissa, että näkisi kuinka paljon värisävyjen näkymiseen vaikuttaa valaistus.
Plekseissä on suojakalvo päällä, joka näytti tekevän osan kuvista hieman "sumeaksi" pinnaltaan, eli kuvissa olevat värit ovat joidenkin pleksien kohdalla aika hailakoita verrattuna todelliseen.
Pleksien värisävyjen näkymiseen vaikuttaa myös tietokonenäytön asetukset.
Gray pearl. Pearl gray. Black Pearl.
See also
Tuote 105453. Tremolo (vibra) kuusikieliselle kitaralle, musta TRSETBLK. Valmis setti, sisältää kaikki tarvittavat osat. Tremolo (vibra) kuusikieliselle kitaralle, setti...
Tuote 114618. Virityskoneisto bassolle 2L + 2R Schaller 10250203.26.71 BM vintage Kromi. Schaller patented vintage style bass tuner. State of the art, highest precision, counterfort...
Tuote 104205. Wilkinson® WBBC 4 -kielisen basson vintage talla. Kromi. String spread: 57.0 mm (2.244"). Ei ruuveja mukana. Sopiva ruuvi esim. Tuote 104139. Ovaalikanta...
Tuote 104663. Klassisen (nylonkielisen) kitaran virityskoneisto Boston 128982, "3 -rivissä", avoin malli. Setissä virityskoneistot 1L ja 1R + ruuvit. Valkoisilla muovinupeilla...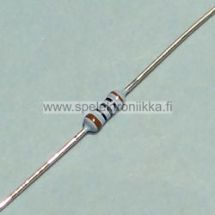 Tuote 106146. Metallikalvovastus 301 kohm, 1% ... 2%, 0.4 - 0.6W.
Tuote 109261. Kieltenohjain KO99CR kromi bassokitaralle. Mitat lisätiedoissa. Bassokitaralle. Tukevasta materiaalista tehty, hyvällä pinnoituksella oleva Boston Musical...
Tuote 115389. LP -tyylinen pleksilevy pearl (violet) 4PLY LP4PV/W/B/W. LP -style plastic pickguard. 4Ply. Kuvat suuntaa-antavia, värisävyt eivät toistu useinkaan tietokoneen...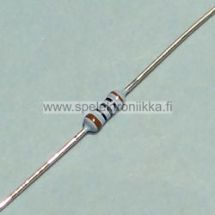 Tuote 106158. Metallikalvovastus 499 kohm, 1% ... 2%, 0.4 - 0.6W.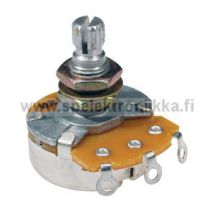 Tuote 109730. Alps 24mm kitarapotentiometri PM250kA/log. "Alps made in Japan" potentiometrit, mitat kuten 24/10 tyypit. Mukana 2 mutteria + prikka. Monissa Japanilaisperäisissä kitaroissa...