Digitaalinen DS18B20 klooni 1 -wire 12 bit lämpötila-anturi TO-92
Main Page > Electronic components etc ... > Aktiivikomponentit, IC -piirit, transist > IC circuits with legs > D
Tuote 100140. Digitaalinen 1 -wire 12 bit  lämpötila-anturi TO-92. Käyttö kuten DS 18B20. Arduino sovelluksiin, opetuskäyttöön, labrauksiin jne ... Huom! Vaatii ohjelmistolta tuen. Notice that this DS18B20 can't use the parasitic power mode.
See also
Tuote SSK323953. Stepper motor for 5V voltage and stepper motor controller circuit board for Arduino applications for people who know what to do with these. The stepper...
Tuote 104192. Ruuviliitosrima piirilevylle sininen 3 -napainen r. 5 mm. 300V / 15A max. Johdon paksuus max. 2.5 mm². Johdon puristus suoja. Voi ketjuttaa vierekkäin ilman...
Tuote SVD242329. Vedenkorkeus anturi / sademäärä anturi. Käyttöjännite 3 - 5 VDC, virrankulutus alle 20mA, analoginen lähtö verrannollinen kuinka paljon anturin...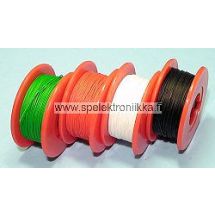 Tuote 103145. Räppilanka punainen, kiertoliitoslanka, wire wrap lanka. Ohut n. 0.25mm (30AWG) yksisäikeinen kiertoliitoksiin (wire wrap) tarkoitettu lanka. Käytetään myös...
Tuote 109218. Piikkirima 1 x 40, rasteri 2.54 mm suora.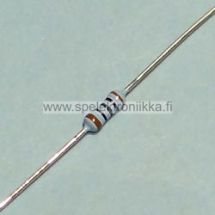 Tuote 106404. Hiilikalvovastus 680 kohm, 5%, 0.25 - 0.5W.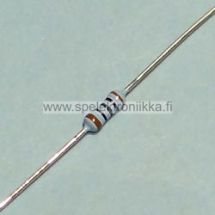 Tuote 106403. Hiilikalvovastus 560 kohm, 5%, 0.25 - 0.5W.
Tuote 104489. Nappimallin Rare earth magneetti 1 x 5 mm. Rare earth magneetti (neodium). Näillä on noin 10 -kertainen energia verrattuna ferriittimagneettiin. Puristettua...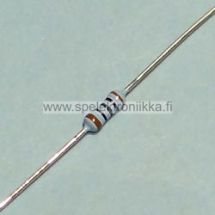 Tuote 106405. Hiilikalvovastus 820 kohm, 5%, 0.25 - 0.5W.