Vintage eyelet brass 1.7 x 2.8 mm approx. 50pcs
Main Page > Parts for musical instruments > Machineheads and other parts OL / SPG / Boston > Pickup building parts
Tuote SLP21496. Vintage eyelet brass 1.7 x 2.8 mm approx. 50pcs. Kokonaispituus n. 2.8 mm, laipan halkaisija n. 3.2 mm, putken ulkohalkaisija n. 1.7 mm, sisähalkaisija n. 1.1 mm, materiaalipaksuus n. 0.3 mm. Käytetään läpivienteinä esim. prespaanilevyissä mikrofonilangalle, piirilevyissä jne ... Mitat ovat noin mittoja.
Oikeasti ko. eyelet lukitaan erikoistyökalulla siten että tuo laipaton pää "puristetaan" tai "lyödään" siten että sinnekkin puolelle leviää tuollainen laippa.
Kotikonstein saa sen lukittua kyllä tinallakin tekemällä isompi tinakökkö tuon laipattoman pään ulkoreunoille.
See also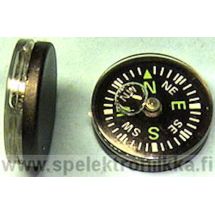 Tuote 102053. Kompassi 8 mm x 25 mm, mikrofonimagneettien napaisuuksien testaamiseen ym. ym. Ei sovellu suunnistukseen. Compass, can be used for example testing pickupmagnets...
Tuote 113531. Mikrofonin fiiberisarja (prespaani) yksikelaiselle 50mm ST black. Alaosa 2.4mm, yläosa 1.6mm. Single-coil flatwork set, includes top and bottom. 50 mm...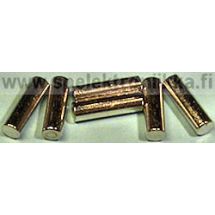 Tuote 102051. Pickup polepiece slug Kromatut teräspalat kitaramikrofoneihin. Kromatut teräspalat kitaramikrofoneihin missä käytetään suorakaidemagneettia mikrofonin alla. Ø 5mm...
Tuote 102040. ALNICO 5, magneetti Ø 5mm (0.195") ALNICO 5 flat top magnets for guitar pickups soveltuvat ylä, ala ja keskimikin magneeteiksi (FRM). Vintage non staggered...
Vintage pushback 18 awg stranded wire !!!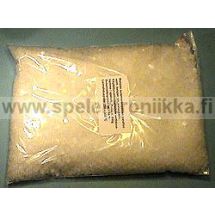 Tuote 102019. Parafin for guitar pickups, melting point 54 - 58 ºC. 500g polybag, more info in our web pages in "speksit". Kitaran mikkien parafiini, matalan...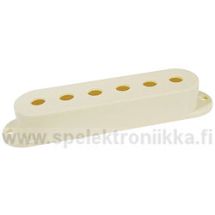 Tuote 102532. Mikrofoni kuoret, yksikelaisen kitara mikrofonin kuori SUOJA11CM50 (cream). Singlecoil pickup plastic cover. Polepiece spacing 50 mm (1.97"), korkeus 14.7...
Product 104678. Guitar microphone winding wire, pickup wire AWG43 / 0.055 mm yarn  approx. 25.3g / 1km, approx. 6 kohm / 1km.

One...
Vintage pushback 18 awg stranded wire !!!