Sähköä johtava lakka Graphit 33 spray
Main Page > Parts for musical instruments > Machineheads and other parts OL / SPG / Boston > Paints, shellac
Tuote SSH20256. Sähköä johtava lakka Graphit 33 spray. Tämä spray soveltuu monenlaisten häiriösuojauksien tekemisiin esim. muovikoteloiden sisäpinnat, kitaran sisustat jne. Sähkön johtavuus ei tietenkään ole niin hyvä kuin kupariteipeillämme.
Vaaralauseke (-lausekkeet):
1272/2008 (CLP)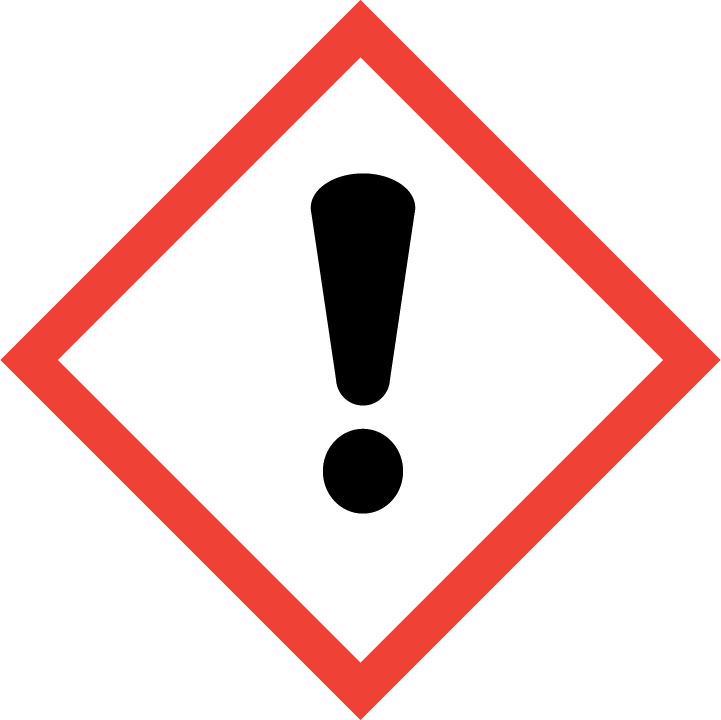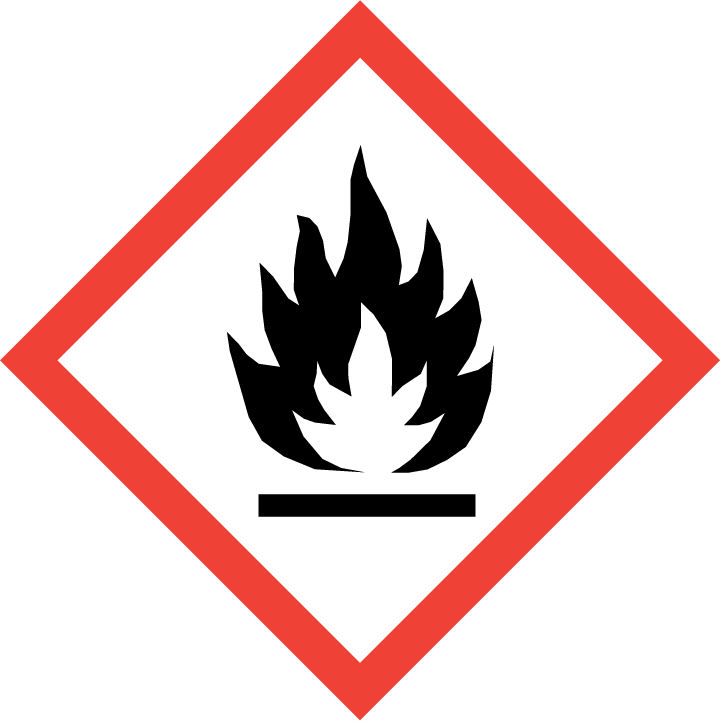 GHS07 - GHS02
H222 : Erittäin helposti syttyvä aerosoli.
H229 : Painesäiliö: Voi revetä kuumennettaessa.
H319 : Ärsyttää voimakkaasti silmiä.
H336 : Saattaa aiheuttaa uneliaisuutta ja huimausta.
Turvalauseke (-lausekkeet):
P102 : Säilytä lasten ulottumattomissa.
P210 : Suojaa lämmöltä, kuumilta pinnoilta, kipinöiltä, avotulelta ja muilta sytytyslähteiltä. Tupakointi kielletty.
P211 : Ei saa suihkuttaa avotuleen tai muuhun sytytyslähteeseen.
P251 : Ei saa puhkaista tai polttaa edes tyhjänä.
P261 : Vältä pölyn/savun/kaasun/sumun/höyryn/suihkeen hengittämistä.
P271 : Käytä ainoastaan ulkona tai tiloissa, joissa on hyvä ilmanvaihto.
P410/412 : Suojaa auringonvalolta. Ei saa altistaa yli 50°C/122°F lämpötiloille.
P501-2 : Hävitä sisältö/pakkaus valtuutetussa jätteenkäsittelypisteessä.
1272/2008 (CLP)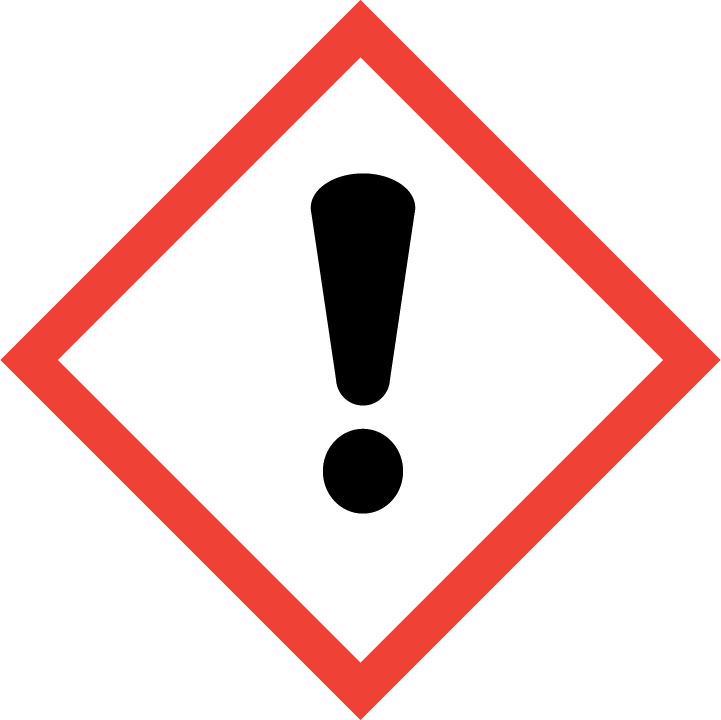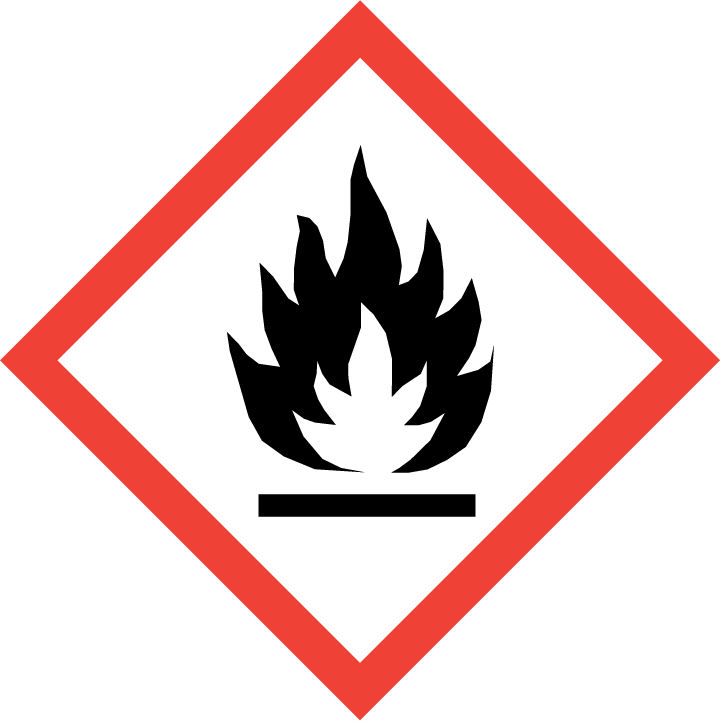 GHS07 - GHS02
H222: Extremt brandfarlig aerosol.

H229: Tryckbehållare: Kan tornas vid upphettning.

H319: Orsakar allvarlig ögonirritation.

H336: Kan ge slöja och yrsel.

Försiktighetsåtgärd (er):

P102: Förvaras oåtkomligt för barn.

P210: Skydda mot värme, heta ytor, gnistor, öppna flammor och andra antändningskällor. Rökning förbjuden.

P211: Spruta inte på öppna eldor eller andra antändningskällor.

P251: Stör inte eller bränn, även om det är tomt.

P261: Undvik inandning av damm / rök / gas / dimma / ångor / spray.

P271: Används endast utomhus eller i områden med bra ventilation.

P410 / 412: Skydda mot solljus. Utsätt inte för temperaturer över 50 ° C / 122 ° F.

P501-2: Kassera innehållet / behållaren vid en auktoriserad avfallshanteringsplats.
See also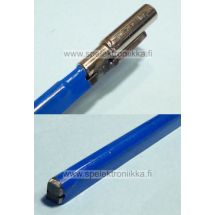 Tuote 113499. Kaularauta 2 -toiminen, n. 460 mm (18") TRUSSROD460/2015. Trussiraudan päässä on sisällä 4 mm kuusio pää, tällä ratkaisulla ei trussiraudan pään...
Tuote 110523. Sintoms Ltd JUMBO Rosteri Otelautanauha, ruostumaton teräs (stainless steel frets). Todella laadukasta ja...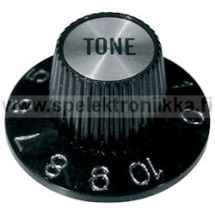 Tuote 101855. Potentiometrin nuppi. TC/SG tonenuppi black/crome TNUPTBC.
Tuote 101854. Potentiometrin nuppi. TC/SG volumenuppi black/crome TNUPVBC.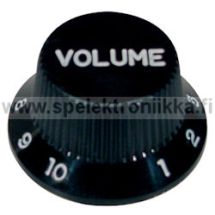 Tuote 101850. Potentiometrin nuppi. ST -tyylinen volumenuppi black STNUPVB. Korkeus n. 13 mm , leveys n. 17/25 mm. Boston Musical Products tai Korea, riippuen varastotilanteesta.
Tuote 101843. Potentiometrin nuppi. Chicken head knob, muovinen osoitin-nuppi. Push to Fit. Transparent (läpikuultava) kulta. Chicken head knob, plastic point knob. h.15mm, w.16mm, push...
Tuote SSP23646. Spectrum Control PI filter S1202-054 läpivientikondensaattori 3000pF 500V 25A. Feed through capacitor PI filter. Thread: 5/16-32 Unc-2A.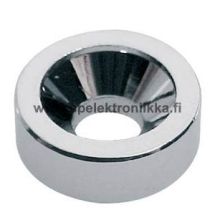 Tuote 114524. Kaulan kiinnitysruuvin holkki, KAUHO1414CR, kromi, kauloihin missä ei haluta tai ei voi käyttää levyä. Neck mounting ferrule. Ulkohalkaisija n. 14...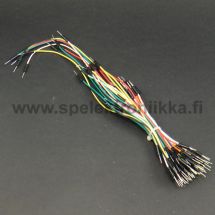 Tuote 114890. Assortment of jumping wires jumping wires for test circuit board approx. 65 pcs male / male. Assortment of jumping wires jumping wires for test connection plate...