74HC4040 piiri DIP jalallinen 12-stage binary ripple counter
Main Page > Electronic components etc ... > Aktiivikomponentit, IC -piirit, transist > IC circuits with legs > Logiikkapiirit > 74HC -sarja
Tuote 113373. 74HC4040 piiri DIP jalallinen 12-stage binary ripple counter.
See also
Tuote 113281. 74HC11 piiri DIP jalallinen triple 3-input AND gate.
Tuote 101831. Koekytkentälevy koekytkentäalusta, 1380 kytkentäpistettä. Mukana naparuuvit ja taustalevyn kumitassut. Koekytkentäalustan koko n. 90 x 170 mm. Taustalevy...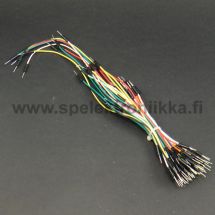 Product 114890. Assortment of jumping wires jumping wires for test circuit board Multicolored jumping wires of different colors for the test connection base approx. 65...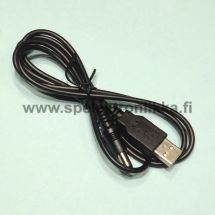 Tuote 103599. USB DC johto 2.1mm / 5.5mm n. 1m. Pituus n. 1m.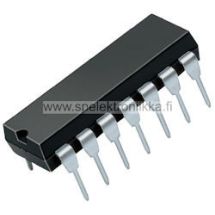 Tuote 113287. 74HC32 piiri DIP jalallinen quad 2-input OR gate.
Tuote 113398. 74HC4078 piiri DIP jalallinen 8-input OR/NOR gate.
Tuote 113275. 74HC02 piiri DIP jalallinen quad 2-input NOR gate.