74HC540 piiri DIP jalallinen 8 x buffer inv
Main Page > Electronic components etc ... > Aktiivikomponentit, IC -piirit, transist > IC circuits with legs > Logiikkapiirit > 74HC -sarja
Tuote 113347. 74HC540 piiri DIP jalallinen inverting octal buffer with three-state outputs.
See also
Tuote 108110. Tantaalikondensattori 0.1uF / 35V pysty.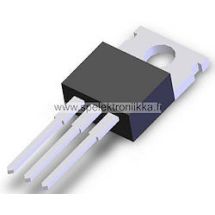 Tuote 109352. Regulaattori 7805 5V 1A TO-220.
L7805 MC7805...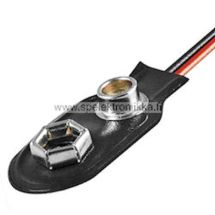 Tuote 103836. Paristoneppari, suora "tavallinen" johdot n. 150 mm. 9V paristolle ja monille muille samoilla kontakteilla oleville paristonpitimille.
Tuote 104712. Piikkirima 1 x 40, rasteri 2 mm suora.
Tuote 108133. Tantaalikondensattori 0.33uF / 35V pysty.
Tuote 110842. Keltainen 3 mm LED diffusoitu 1kpl. "Tavallinen" diffusoitu 3 mm LED, keltainen. Kuva suuntaa-antava.
Tuote 103384. Piirilevy lasikuitupohja, 2 -puoleinen kuparointi. Koko 100 x 160 mm. Paksuus n. 1.5 mm. Piirilevyn kuparipinnan puhdistukseen "Pata-Pata" on hyvä ja...
Tuote 113224. 74LS154 piiri DIP jalallinen 4-line to 16-line decoder/demultiplexer.
Tuote 111414. ATTINY85-20PU ATTINY 85 20 PU DIP-8. AVR mikrokontrolleri 20MHz 8k DIP-8. Atmel.