74HC164 piiri DIP jalallinen 8-bit shift register
Main Page > Electronic components etc ... > Aktiivikomponentit, IC -piirit, transist > IC circuits with legs > Logiikkapiirit > 74HC -sarja
Tuote 113312. 74HC164 piiri DIP jalallinen 8-bit parallel-out serial shift register with asynchronous clear.
See also
Tuote 113366. 74HC4002 piiri DIP jalallinen dual 4-input NOR gate.
Tuote 113302. 74HC148 piiri DIP jalallinen 8-line to 3-line priority encoder.
Tuote 112925. 4067 CMOS piiri DIP jalallinen anal. mux.
Tuote 113368. 74HC4017 piiri DIP jalallinen 5-stage ÷10 Johnson counter.
Tuote 111144. Potentiometrin nuppi osoittimella "push to fit" 6mm akseliille sininen hattu. Nupin korkeus n. 19 mm, alalaipan halkaisija 14 mm, halkaisija ylhäällä 9mm...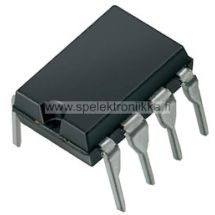 Tuote 111938. LM386 = GL386. Audio amp. LM 386...
Tuote 115299. IC piirin kanta 14 napainen jousikanta. Kuva suuntaa-antava.
Tuote 110842. Keltainen 3 mm LED diffusoitu 1kpl. "Tavallinen" diffusoitu 3 mm LED, keltainen. Kuva suuntaa-antava.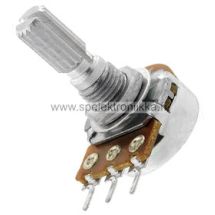 Tuote 107058. Monopotentiometri 20 kohm lineaarinen, metallia. Booritettu akseli 6mm, tehonkesto 100mW, jännitekesto 20VDC tai 150 VAC, rungon halkaisija n. 17 mm, paksuus...