74HC11 piiri DIP jalallinen 3 x AND
Main Page > Electronic components etc ... > Aktiivikomponentit, IC -piirit, transist > IC circuits with legs > Logiikkapiirit > 74HC -sarja
Tuote 113281. 74HC11 piiri DIP jalallinen triple 3-input AND gate.
See also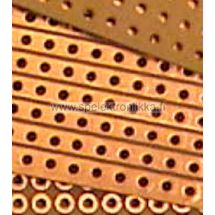 Tuote 109092. Nauhakuparoitu piirilevy nauhakuparoitu reikälevy 100 x 160 mm. Pertinax. Kytkentälevy.
Tuote 113368. 74HC4017 piiri DIP jalallinen 5-stage ÷10 Johnson counter.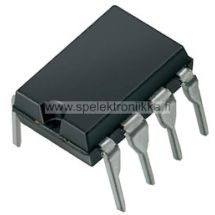 Tuote 111938. LM386 = GL386. Audio amp. LM 386...
Tuote 112925. 4067 CMOS piiri DIP jalallinen anal. mux.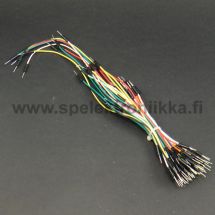 Product 114890. Assortment of jumping wires jumping wires for test circuit board Multicolored jumping wires of different colors for the test connection base approx. 65...
Tuote 115299. IC piirin kanta 14 napainen jousikanta. Kuva suuntaa-antava.
Tuote 106829. Polko polyesterikondensaattori 100 nF/63V, r. 5 mm...
Tuote 113744. Korttiliitin nauhakaapeliliitin 40 napainen uros kulma piirilevylle ei lukkoa. Kuva suuntaa-antava, väri ja malli voi vaihdella.
Tuote 113275. 74HC02 piiri DIP jalallinen quad 2-input NOR gate.