74LS191 piiri DIP jalallinen binary counter
Main Page > Electronic components etc ... > Aktiivikomponentit, IC -piirit, transist > IC circuits with legs > Logiikkapiirit > 74LS -sarja
Tuote 113238. 74LS191 piiri DIP jalallinen synchronous up/down binary counter.
See also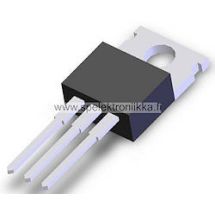 Tuote 113862. Regulaattori 7905 negatiivinen 5V 1.5A TO-220 kotelo.
Tuote 113263. 74LS374 piiri DIP jalallinen octal "D" Flip-Flop with 3-state output.
Tuote 113154. 74LS08 piiri DIP jalallinen quad 2-input AND gate.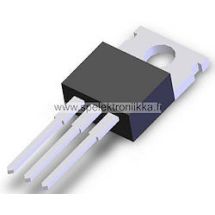 Tuote 109352. Regulaattori 7805 5V 1A TO-220.
L7805 MC7805...
Tuote 113266. 74LS393 piiri DIP jalallinen dual 4-bit binary counter.
Tuote 113173. 74LS74 piiri DIP jalallinen dual D positive edge triggered flip-flop with preset and clear.
Tuote 114185. Komponenttien pokkaustyökalu vastuksille ym. vaakamallin komponenteille. Todella kätevä ja helppokäyttöinen työkalu kun esim. esikäsittelee jalallisia...
Tuote 113262. 74LS367 piiri DIP jalallinen hex buffer with noninverted three-state outputs.
Tuote 113218. 74LS138 piiri DIP jalallinen 3 to 8-line decoder/demultiplexer.