3.5mm stereojakki / 3.5mm stereojakki metallia
Main Page > Electronic components etc ... > Adapterit > Plugi
Tuote 113868. 3.5mm stereojakki / 3.5mm stereojakki metallia. 3.5mm stereojakki ii kappale.
See also
Tuote 114836. Drop Shot Minnow Silver Shadow 75 mm. Kimalletta sisällä silikonissa, pinta on silikonia eli ei ripise tuo kimalle pois. Kivan retkula drop shot kalastukseen...
Tuote 103637. Spraypullo suihkepullo sumutinpullo erittäin hienolla ja hyvin leviävällä suihkulla 30 ml. Pullo on kirkasta PET -muovia (polyesteriä) josta tyypillisesti tehdään...
Product 107631. Auxiliary stand for tin soldering, helping hands ... third hand model A. Good magnification 2x in the magnifying glass and "optics" right glass !!! Two...
Tuote 114559. Helping hands tool for soldering. Aputeline kolmas käsi malli B Kolviteline/Sieni/2kpl Superkirkasta LED valoa/Iso suurennuslasi jne ... Suurennuslasi (halkaisija...
Tuote 110532. OTG USB A naaras / micro USB B uros adapteri johto USB 2 High Speed. USB On-To-Go kaapeli.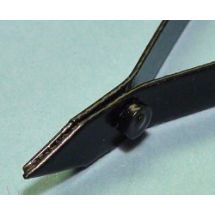 Tuote 100476 pienet ja kevyet häkiläpihdit, hackle pliers - small. Materiaalista tulee mieleen kuin pihdit olisi väsätty ruohonleikkurin vetonarun palautinjousen palasesta...
Tuote 102299. Tehdasliimattu vaappuaihio "popper". Räminäkuulia sisällä. Lisää vain uistinrenkaat ja koukut. Vaappuaihiossa on jo koukunpitimet ja "nenälenkki". Pituus...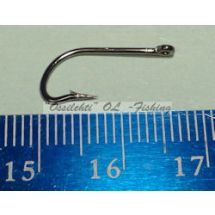 Tuote 114734. O'Shaugnessy onkikoukku 10 kpl pussukka #8 koko. Erittäin terävä ja kestävä teräskoukku esim. ongintaan. Hieman isompaan ongintaan.