Anderson connector SB50 50A set includes 2 pcs
Main Page > Electronic components etc ... > Liittimet > Virtaliittimet > DC-liittimet > Johtoon
Product 106572. Anderson Power Products SB50 cat. 6331G1. SB50 RED forklift connector charging connector for high DC currents 24V / 50A NOTE !!! Set includes two 2-pole DC connectors. The connection is made by connecting two identical connectors to each other. Withstands up to 36V / 50A DC, however, the red connector is recommended for use in 24VDC systems. Used e.g. in large battery chargers, DC systems, etc. max. For 16mm² wire, silver-plated copper contacts, because the surface has silver plating can darken noticeable, the locking springs inside the connector are made of steel. 2-pin DC connector.Mönkijävinsseihin, veneen virransyöttöihin ym ...
Johdon voi joko puristaa tai juottaa liitinkontaktiin.
Each connector's construction of polycarbonate is finalized by their integral stainless steel springs that maintain constant pressure on the contact to ensure a consistent, low resistance connection.
These connectors also come with 2 silver plated solid copper contacts that offer low-resistance for superior conductivity. Each terminal is equipped with both flared and heat treated barrels that accept fine stranded wire and allow easy, quality crimping and/or soldering.
These heavy-duty connectors are designed only to pair with connectors of the same size and color. A red connector will not pair with any other color, and these SB50 connectors will only pair with the same size (SB50).
See also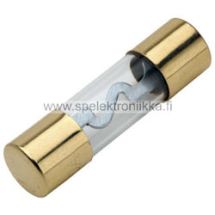 Tuote 105511. AGU sulake 40A kullattu 10.3 x 38 mm.
Tuote 101046. Urospinni Superseal liittimelle. Myydään yksin kappalein.
Jos tuotteen hinta ei ole näkyvissä, tuotetta ei ole varastossa.
Tuote 103012. Tupakansytytin runko, paneeliasennettava johdolla, sulakkeella ja hatulla. Hattu estää kosteuden ja pölyn pääsyn ulkopuolelta liittimeen, tiiviste kiertää myös...
Tuote 109180. DC pistoke -liitin DC plugi 2.5 mm / 5.5 mm / metalliosa 9 mm.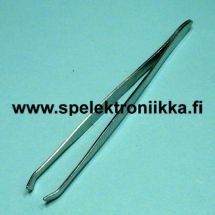 Tuote 110500. Pinsetit suorat 85 mm viistotut kärjet yleismalli. Tweezers for handling small hooks, beads, feathers, and removing unwanted hackle or hair fibers when...
Tuote 102074. Magnetic cup magnetic screw bowl magnetic bowl, an excellent aid for storing small parts eg during maintenance of an ATV, motorcycle, moped, bicycle, car, musical...
Tuote 104489. Nappimallin Rare earth magneetti 1 x 5 mm. Rare earth magneetti (neodium). Näillä on noin 10 -kertainen energia verrattuna ferriittimagneettiin. Puristettua...
Tuote 113063. Balsa beam balsa strip balsa wood approx. 30mm x 30mm x 280 - 300mm. The length varies randomly between 280 and 300 mm, depending on how long the plank was...
Tuote 101751. Muoviruiskut asteikolla.