4075 CMOS piiri DIP jalallinen 3 x 3 input OR
Main Page > Electronic components etc ... > Aktiivikomponentit, IC -piirit, transist > IC circuits with legs > Logiikkapiirit > CMOS 4000 -sarja
Tuote 112936. 4075 CMOS piiri DIP jalallinen 3 x 3 input OR.
See also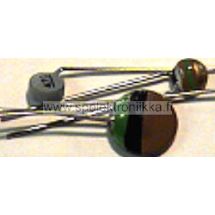 Tuote 115089. NTC vastus 100 kohm.
Epcos harmaa ∅ 4,5mm. r. 5mm.
Tuote 113312. 74HC164 piiri DIP jalallinen 8-bit parallel-out serial shift register with asynchronous clear.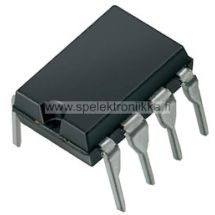 Tuote 111938. LM386 = GL386. Audio amp. LM 386...
Tuote 105769. Punainen 7 -segmenttinäyttö yhteiskatodi (C.C.) 14.2mm. Varastossa oleva tyyppi jokin seuraavista SC56 / HDSP5303 / W1561C. Ulkomitat 12.7 x 19 mm. IC...
Tuote 112925. 4067 CMOS piiri DIP jalallinen anal. mux.
Tuote 111613. A3141 3142 3143 3144 C3141 C5120 Bipolar Hall Effect Switch latch hall anturi arduino jne ... Yleismallin latch hall anturi, tyyppi vaihtelee varastotilanteen mukaan. Digital...
Tuote 112798. ULN2003. Array. Darlington NPN driver 50V 0.5A. 7 x driver.
Tuote 113281. 74HC11 piiri DIP jalallinen triple 3-input AND gate.
Tuote 113293. 74HC86 piiri DIP jalallinen quad 2-input XOR gate.