Mikrofoninvaihtokytkin 3WAYSW1 ruuvit ja nuppi mukana
Main Page > Parts for musical instruments > Machineheads and other parts OL / SPG / Boston > Pickup switches for guitar pickups > ALPHA and other pickup switches
Tuote 101900. Mikrofoninvaihtokytkin 3WAYSW1 ruuvit ja nuppi mukana. 3WAYSW1, 2 x 3 -asentoinen vaihtokytkin, kolmelle mikrofonille, vipu 1 mm x 3.4 mm, A0 ja B0 ovat common nastoja. Yksi suosituimmista mikinvaihtokytkimistä.
Position 1 = A0>A1 / B0>B1,
Position 2 = A0>A2 / B0>B2,
Position 3 = A0>A3 / B0>B3.
3WAYSW1, 2 x 3 -way switch for 3 -pickups, A0 and B0 are common contacts. Mounting screw spacing 41.27 mm (1.625"). 3 mm thread in mounting holes. Body depth 28.0mm (1.102").
Position 1 = A0>A1 / B0>B1,
Position 2 = A0>A2 / B0>B2,
Position 3 = A0>A3 / B0>B3.
Lever: 1mm x 3.4 mm (0.039" x 0.134"), supplied
with knob and screws.
See also
Tuote 103378. Otelautanauha, kellopronssi (bell brass frets), nimellisleveys 3 mm. Näistä saat erittäin kiiltävät "kultapronssinhohtoiset" nauhat. Samantapainen...
Tuote 113517. Pleksilevy (plektrasuoja) black TC3B/CREAM/B, TC -tyylisiin kitaroihin. TC -style plastic pickguard. 3Ply. Kuvat suuntaa-antavia, värisävyt eivät toistu...
Tuote SLM20569. Metallinuppi 16,5 x 18 push to fit kulta dome 6 mm akselille. Halk. 16,5 mm, korkeus 18 mm. Sopii kaikille meidän potikoiden  rihlatuille ja halkaistuille 6mm...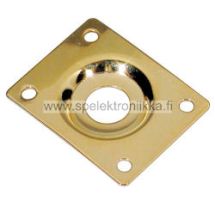 Tuote 109260. Jakkilevy, suorakaide syvennyksellä JAKLE3GD kulta. Jakkilevy kitaralle. Suorakaide, syvennyksellä. Rectangle jack plate for guitar, recessed. Srew...
Tuote 109233. Kitaran virityskoneisto LC214CRR 6R (LEFT) kromi, ruuvit mukana. VASENKÄTISELLE SOITTAJALLE !!! Edullinen Low Cost malli mutta kuitenkin aivan käypänen virityskoneistosetti...
Osassa tuotteita voi olla hyvin vähäisiä pintavikoja viat kosmeettisia.
Tuote 109255. Strato jakkilevy, ST -tyylinen JAKLE4CR kromi. Jakkilevy kitaralle. ST -tyylinen. ST -style jackplate. Screw holes 2 round head, dia. 4.9 mm (0.193"). Jack...
Product 101782. Buckle / strap lock with lock, Gold Boston Musical Products. Activities like Schaller's lock. Our most popular belt buckle. Flange diameter about 21...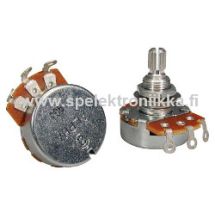 Tuumakoon kierreosa, eli menee USA kitaroihin. Standard length bushing .375", 3/8" diameter.