Hopeatahna ruiskussa n. 3g
Main Page > Electronic components etc ... > Työkalut / juottaminen > Muut
Tuote 105394. Hopeatahna ruiskussa n. 3g.
See also
Tuote 111352. Färgpulver som du kan blanda med lim för att tillverka dina egna mormyskor eller limkrokar PURE WHITE inte fluorescerande 10g TFH®. Muovipurkissa. Erittäin...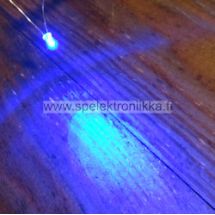 Tuote 109890. LED 3mm Superkirkas Sininen typically 3500 mcd. Kynnysjännite typically 2.8 - 4.0 V. Säteilykulma 40 astetta. I 20mA.
Tuote 109491. Mikrokytkin nro5 vipu 27 mm rulla 16(4)A 250VAC 1 x vaihto. 6.4 mm abikot. Contact resistance 15 mohm max. Electrically life 100 000 cycles. Mechanically life...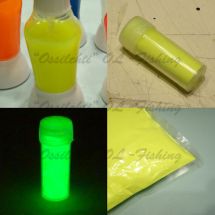 Afterglow colour is extra bright green.
Tuote SPR22427. Paristonpidin paristokotelo 4 x AAA R3 x 4 kaikki vierekkäin johdoilla.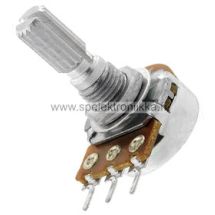 Tuote 107060. Monopotentiometri 100 kohm lineaarinen, metallia. Booritettu akseli 6mm, tehonkesto 100mW, jännitekesto 20VDC tai 150 VAC, rungon halkaisija n. 17 mm, paksuus...
Product 107631. Auxiliary stand for tin soldering, helping hands ... third hand model A. Good magnification 3x in the magnifying glass and "optics" right glass !!! Two...
Longest afterglow time as also Extra Light Beige. Extra white colour, afterglow colour extremely bright cold blue almost like turquoise.
Tuote 105391. Piitahna, ruiskussa, n. 1g.