BT6551 TO-39
Main Page > Electronic components etc ... > Aktiivikomponentit, IC -piirit, transist > Transistorit > NPN jalalliset > A...B
Tuote 109294. BT6551 NPN 100V 1A TO-39. Korvaa transistorin BC141.
See also
Tee helposti pienet kytkennät ilman piirilevyn syövytystä.
Tuote 100813. Potentiometrin nuppi 1 -10 asteikolla. Ruuvikiinnityksensä ansiosta sopii käytettäväksi sekä 6 mm että 6.3 mm akselilla olevissa potentiometreissä. Nupin...
One of the most popular lengths and models in our selection !!!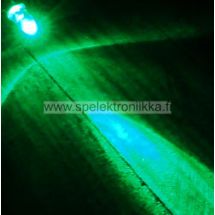 Tuote 109157. Superkirkas LED 5mm Vihreä typ. 7000 mcd min. 4000 mcd. Kynnysjännite typically 2.8 - 4.5 V. Säteilykulma 16 astetta. Peak 525 nm.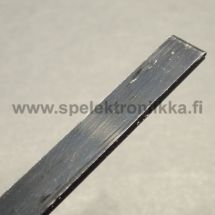 Tuote SRN21611. Bindings for guitars ABS, Black FBK1570. 1.5 mm x 7 mm x 1650 mm.
Tuote 104667. 2-way Truss Rod 400 mm TRUSSROD400/2012. At the end of the truss iron there is a 4 mm spruce head, with this solution the outer circumference of the truss...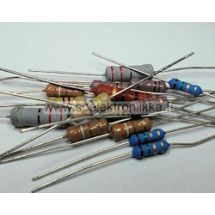 Tuote 106450. Tehovastus tehovastukset 1W 150 ohm 5%. Useita eri malleja.
Tuote 104192. Ruuviliitosrima piirilevylle sininen 3 -napainen r. 5 mm. 300V / 15A max. Johdon paksuus max. 2.5 mm². Johdon puristus suoja. Voi ketjuttaa vierekkäin ilman...
Tuote 102096. MANTAL06CR mandoliinin kielenpidin LP -tyyli kromi. MANTAL06CR, LP -tyylinen mandoliinin kielenpidin "press to fit" suoja. Silmukkapääkielille. LP -style...