Tantaalikondensattori 100uF / 16V pysty
Main Page > Electronic components etc ... > Passive components, resistors, capasitors > Kondensaattorit polkot elkot kerkot jne > Tantaalikondensaattorit
Tuote 108160. Tantaalikondensattori 100uF / 16V pysty.
See also
Tuote 108158. Tantaalikondensattori 47uF / 16V pysty.
Tuote 108037. Keraaminen kondensaattori 47pF 63V N150.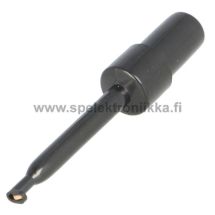 Tuote SMT20468. Mittakoukku klepsi musta yleismittarin johdon päähän. Sopii halk. 2mm mittapiikkiin esim. yleismittarin johtojen päähän. Oivallinen apuväline. Pituus...
Product SPH1622. Belt lock / strap lock with SP1101BK black. Activities like the Schaller and Boston locks. The newest alternative to these styles, therefore, makes the...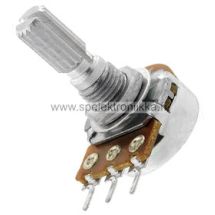 Tuote 107056. Monopotentiometri 5 kohm lineaarinen, metallia. Booritettu akseli 6mm, tehonkesto 100mW, jännitekesto 20VDC tai 150 VAC, rungon halkaisija n. 17 mm, paksuus...
Tuote 114696. Pienoisvipukytkin PVK 4, vipukytkin 2 x ON - OFF - ON. 125VAC / 2A.
Tuote 100557. White 10mm LED 1W n. 6300K pieni kaulus, max. 390000 mcd, 300mA, peak 450 mA (1/10 duty cycle 0.1ms pulse width), 40 asteen kulmalla, kynnysjännite n. 3.0...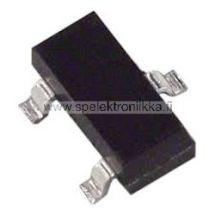 For audio pedals etc ... Same FET as J201 but in SMD SOT-23 case.
Tuote 112719. TL082CP. Dual OA.