Polko polyesterikondensaattori 3.3 nF/63V, r. 5 mm
Main Page > Electronic components etc ... > Passive components, resistors, capasitors > Kondensaattorit polkot elkot kerkot jne > Polyesterikondensaattorit polkot rasteri
Tuote 106804. Polko polyesterikondensaattori 3.3 nF/63V, r. 5 mm
See also
Tuote 104527. Inlay dots pearl dots Genuine White Mother of Pearl  3mm OTEMOP3. White "pearl" (MOP) round fretboard marks. Genuine White Mother of Pearl fretboard dots. Selected...
Tuote 105843. NE555 ajastinpiiri DIP-8.
Tuote 106792. Polko polyesterikondensaattori 220 pF/63V, r. 5 mm...
Tuote 106807. Polko polyesterikondensaattori 4.7 nF/100V, r. 7.5 mm...
Tuote 106825. Polko polyesterikondensaattori 47 nF/250V, r. 5 mm...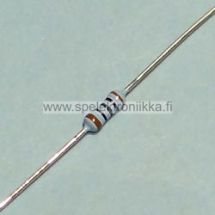 Tuote 106391. Hiilikalvovastus 47 kohm, 5%, 0.25 - 0.5W.
Copper tape for RF shielding, extremely useful for guitars.
Hyvä yleiskäyttöinen logic level FET.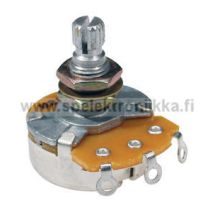 Tuote 109807. Ultra 24mm lineaarinen kitarapotentiometri B250k/24/10/lin. "Ultra made in Korea", potentiometrit kitaroille ja vahvistimille. A -merkintä on logaritminen...