Plektrasetti 6 plektraa kitaransoittajalle medium gauge 0.73 celluloid
Main Page > Accessories for music > Guitar pick's
Tuote 105710. Plektrasetti 6 plektraa kitaransoittajalle medium gauge 0.73 celluloid.
See also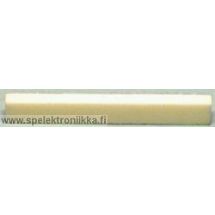 Tuote 114265. Satula-aihio, aitoa luuta. Blank unslotted saddles made of bone. Mitat minimi mittoja. 3.5 mm x 5.7 mm x 43 mm.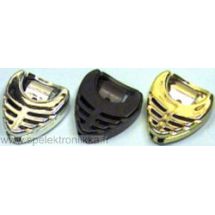 Tuote 103084. Plektranpidin tarralla PHCR. Pick holders, self adhesive. Muovia, plastic.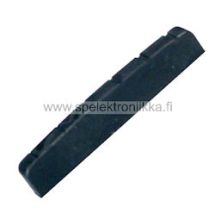 Tuote 102977. Grafiittisatula 6 -kieliselle kitaralle. Graphite pre slotted saddle to 6 -string guitar. Kaareva ja viistottu, curved and obliqued,
43mm x...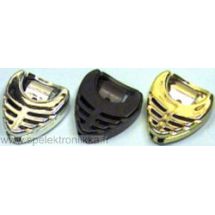 Tuote 103085. Plektranpidin tarralla PHBK. Pick holders, self adhesive. Muovia, plastic.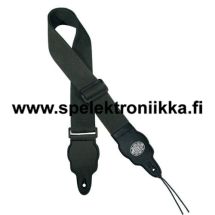 Tuote 103301. Kitarahihna Gaucho GST50BK. Kitaran nylonhihna. Leveys 50mm, pituus säädettävissä 80cm - 140cm. Mitat noin mittoja. Nylon woven guitar strap with faux...
Tuote 107612. Viritystappisetti 4 kpl jousisoittimeen Ranskalaistyylinen MEDIUM koko 4/4 ebenpuu. Boston Musical Products. Mitat n. Kokonaispituus n. 70 mm x halkaisija päästä n. 7...
Tuote 107341. Tarkkuuskondensaattori 47.5nF 63V 1 - 2% vaaka.
!!! Jälleen varastossa !!!
Tuote 101040. Haavi, kalahaavi "Taimenmalli" catch release havas TFH™. Tämä on justiinsa sitä hieman "pyöreämpää" suosittua mallia joka on kuulunut valikoimiimme jo...
Tuote 102281. Boston CCNT klassisen kitaran kielet. String set classic, normal tension, clear trebles & silverplated wound basses.