ST -tyylinen pleksi 3 x singlecoil transparent, ST31TRANSP
Main Page > Parts for musical instruments > Machineheads and other parts OL / SPG / Boston > Pickguards for ST singe pickups
Tuote 104167. ST -tyylinen pleksi 3 x singlecoil transparent, ST31TRANSP. Kuvat suuntaa-antavia, värisävyt eivät toistu useinkaan tietokoneen näytöllä sellaisina kuin ne luonnossa ovat.
Muistathan, että kitarapleksimme eivät ole varaosia millekkään tietylle merkille eikä mallille. Kiinnitysruuvien reiät voi olla eri kohdilla jos meinaat "päivittää" uuden pleksin kitaraasi. Pleksin asentaminen vaatii tällöin uusien ruuvinreikien tekemisen kitaraan.
See also
Tuote 109130. Superkirkas LED 5 mm pinkki tyypillisesti 1500 mcd. Kulma 15 astetta. VF typically 3.1V (2.9 - 3.6V).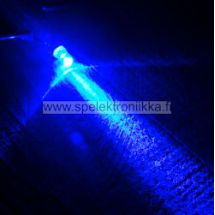 Tuote 109125. LED 5 mm superkirkas sininen tyypillisesti 4900 mcd. Minimi 2200 mcd, kulma 16 astetta. VF typically 3.2V (2.8 - 4.5V). Peak 470 nm.
Tuote 104139. Ovaalikanta nikkeli puuruuvi 3525NIW. 3.5 x 25 mm, wood, NI, oval. Soitinrakentelussa käytettäviä ruuveja. Mounting...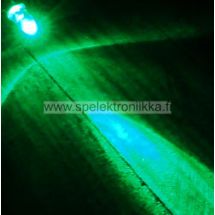 Tuote 109157. Superkirkas LED 5mm Vihreä typ. 7000 mcd min. 4000 mcd. Kynnysjännite typically 2.8 - 4.5 V. Säteilykulma 16 astetta. Peak 525 nm.
Tuote 113406. 74HC04 piiri pintaliitos (SMD) hex inverter.
Tuote 113407. 74HCU04 piiri pintaliitos (SMD) hex inverter.
Tuote 112957. 40106 CMOS piiri pintaliitos ( SMD ) 6 x schmitrig.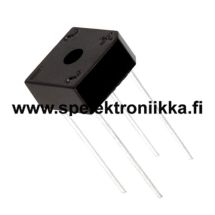 Tuote STS22158. Tasasuuntaussilta 1000V / 6A KBPC610 tai vastaava. Jalat piirilevylle. Koko n. 16 mm x 16 mm, paksuus n. 7 mm. Jalkojen paksuus n. 1mm.
Tuote 113417. 74HC74 piiri pintaliitos (SMD) dual D positive edge triggered flip-flop with preset and clear.