Kelarunko GBOB5 hotrail single blade
Startsidan > Gitarrdelar gitarrtillbehör Instrumentbygge tillbehör > Gitarrdelar gitarrtillbehör OL / SPG / Boston > Pickup delar
Tuote 102035. Kelarunko GBOB5 hotrail single blade. Bobbins for pickups. Model 5.Outer dim. h 9.5 x w 12.5 x L 65mm inner dim. h 7.5 x w 5.1 x L 55.5 mm. Kelarunko joka on tarkoitettu käytettäväksi terästangon (Tuote 102036) kanssa. Space for steelbar 3 x 14 x 53.5 mm. GBOB5.
Katso myös
Tuote 109357. Pleksilevy aihio (White) 1ply, WHT1PLYBIG, 290 x 450 mm. Kaikki mitat noin mittoja. Laadukas Boston Musical Products...
Tuote 103209. Kitaran pleksilevy aihio, plektrasuoja aihio Black 1ply, B1PLYBIG, 290 x 450 mm. Kaikki mitat noin mittoja. Laadukas...
Tuote 107966. Keraaminen kondensaattori 4.7pF 63V N150.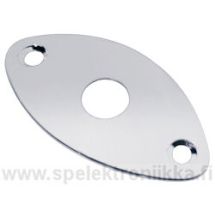 Tuote 102435. Jakkilevy kitaralle. Ovaali, ei syvennystä. Jack plate for guitar. Oval, not recessed. Screw holes 2 x flat or oval head, dia. 3.5 mm (0.138"). Jack hole...
Tuote 102042. Alnico 5 magneetit, päät viistottu, Ø 9.5mm (0.374"). Vintage staggered alnico 5 polepieces. As used in musicman style pickups. Magnets sold individually. Näissä vain...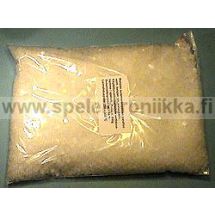 Tuote 102019. Parafin for guitar pickups, melting point 54 - 58 ºC. 500g polybag, more info in our web pages in "speksit". Kitaran mikkien parafiini, matalan...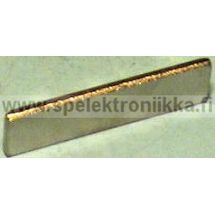 Tuote 102036. Hotrail STEELBAR for GBOB5. Steelbar for GBOB5, 3 x 14 x 53.5mm. When used this, you need two CERA5575 and cut those to length you need, or leave those oversize. GBOB5...