Boston CAPO-085 Ti, (kapo) kitaralle jousikuormalukitus, titanium
Startsidan > Musikinstrument och musikprylar > Strängar, capo s, gitarr slides
Tuote 113509. Boston CAPO-085 Ti, (kapo) kitaralle jousikuormalukitus, titanium.
Spring loaded capo for acoustic or electric guitar, titanium.
The Boston BC-85 capo is an essential accessory for guitar players. Not only does it transpose the open strings of your guitar, it can also be used to influence the tone colour.
The pressure of the spring has been carefully set to make sure the capo squeezes tight enough, but not so tight that it detunes your guitar. The rubber padding of the grips protects your guitar from damage and also provides enough pressure on each of the strings.
The Boston BC-85 lets you fit/remove the capo in a flash, even mid-song.
The durable die casted construction gives you a good, well-built capo that will last.
- suitable for western- & electric guitar
- with spring
- titanium
- protective rubber
- sturdy and lightweight
- quick action, great intonation
Katso myös
Tuote 114941. Peukaloplektra celluloidia medium sekalaiset värit.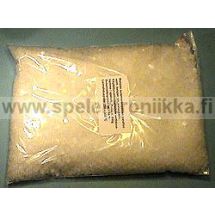 Tuote 102019. Parafin for guitar pickups, melting point 54 - 58 ºC. 500g polybag, more info in our web pages in "speksit". Kitaran mikkien parafiini, matalan...
Tuote 104643. Akustisen kitaran jakki, stereo, iso laippa, kromi AJCR. Voidaan johdottaa monoksi tai hyödyntää virtakytkimenä, kun monoplugi laitetaan paikoilleen. Akustisen...
Tuote 109271. Metallinen peukalopllektra. One size fits all.
Tuote 103852. Plektra tortoise, paksuus 0.5 mm 1kpl. Selluloidia. Boston.
Tuote SDG24547. Digitaalinen kappalelaskuri 5 -DIGIT magneettinen anturi. Paneelimittari. Mekaanisen liikkeen havaitsemiseen ja laskentaan. Anturi reagoi magneetin läheisyyteen...
Tuote 102024. Vintage slugscrew dia. 4.8 mm length 15 mm for vintage humbucker bobbins etc ... Halk. 4.8mm, pit. 15mm. Sopii esim. meidän vintage humbucker runkoihin joissa...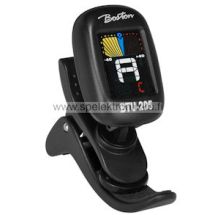 Tuote 109358. Kromaattinen viritysmittari värinäytöllä (kaareva klepsi) Boston BTU205. Chromatic clip tuner (also G+B+U+V), with full colour...
Tuote SVN90100. Vintage humbucker runko 4.8 mm polepiece 50 mm pitch black.