"Tolex", vahvistimien vintagewhite suojakangas
Main Page > Electronic components etc ... > Kaiuttimet, jakosuotimet, kaiutinelement > Kaiutinkankaat / "Tolex'it"
Tuote 100341. Vahvistimien suojakangas kutsutaan myös nimellä Tolex (joka on periaatteessa virheellinen kutsumanimi, koska Tolex on tuotemerkki) tuosta nimestä on kuitenkin muotoutunut yleisnimi joka kuvaa vahvistimien ja esim. kitaralaukkujen päällystämiseen käytettävää vinyylipohjaista muovia missä on eräänlainen kangasharso alapuolella. Korkeus 90cm, myydään 1m ja sen kerrannaisina.
Although the term "Tolex" is often used as a generic description for any amplifier or guitar case vinyl-type covering, most are not actually Tolex brand except for Fender and Rickenbacker related products.
See also
Includes 4 pickup covers, all different color !!!
Includes 4 pickup covers, all different color !!!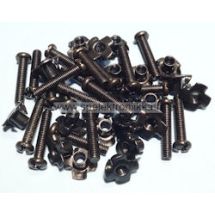 Tuote 103827. RUPU-1 Kaiutinrakentelijan lyöntimutteri/ruuvipussi. Kaiutinrakentelijan ruuvi / mutteripussi, sisältää 20 kpl mustaksi passivoituja 5 x 25 mm ruuveja...
Tuote 111426. Hotrail mini Humbucker OL® OLMH-1704 black white black singlemikin kokoinen. Bladet mustat, bobbin yläosa valkoinen. Nykyaikainen piirilevypohja. Sarjaan...
One of the most popular lengths and models in our selection !!!
Tuote SSB24523. USB DC/DC step up muunnin 5V/9V 2.1/5.5mm DC plugi päässä. Johto n. 1m. Maksimikuorma n. 1 - 1.5A.
Hyvä yleiskaiutin monenlaisiin pikku projekteihin !!!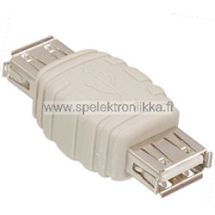 Tuote 105393. USB A naaras / naaras adapteri. Adapterin väri vaihtelee varastotilanteen mukaan, voi olla vaalea tai musta.
Tuote SRT21523. PMC Shield + Bracket for Noval 9PPL etc ... socket not included.