Automaattinen pistepuikko 5" kullanvärinen
Main Page > Electronic components etc ... > Työkalut / juottaminen > Muut
Tuote STM24569. Automaattinen pistepuikko 5" kullanvärinen. Jousivoiman säätö. Merkkaus metalliin, puuhun, muoviin jne ...
See also
Tuote SKL23044. Clock Repair Kit Tool Set for Watches Wrist Watch Back Cover Opener Clock Repair Wood Set. A wide variety of tools, even those whose name is unknown or...
Tuote 102074. Magnetic cup magnetic screw bowl magnetic bowl, an excellent aid for storing small parts eg during maintenance of an ATV, motorcycle, moped, bicycle, car, musical...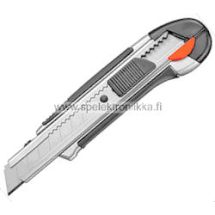 Tuote 103839. Katkoteräveitsi "oikeisiin hommiin". Kokeilimme monia katkoteräveitsimalleja putiikin askareissa ja tuntui ettei mikään veitsi kestä mekaniikaltaan kuin...
Tuote 102837. Fine mechanics vise with suction cup file bench with suction cup. Strong suction cup attachment, stays on a flat surface really firmly. Ball joint and...
Tuote 101675. Magneettinen suorakulma 120 x 83 x 15 mm. Magneettinen suorakulma, erinomainen apuväline hitsaukseen, juottoon, asennustöihin ym. Kulmat: 45°, 90° ja...
Tuote 113351. Soldering iron stand for soldering iron holder.  Includes sponge + base + spring.
Track counter finger counter mechanical counter like axe click iron body lc counter etc ...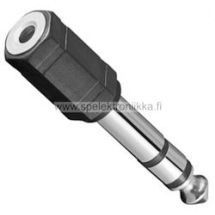 Tuote 104220. 3.5mm stereojakki / 6.3mm stereoplugi adapteri.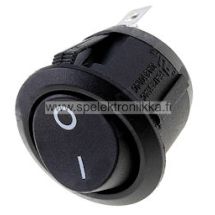 Tuote SKK22411. Keinukytkin nro:1524 pyöreä musta 0 ja 1 merkki 2 x sulku, abikoliittimet. 10(4)A 250VAC. Asennusaukko 20 mm.