MBR130T3 SMD Schottky 30V 1A SOD123 SOD-123 ON Semi (Motorola)
Main Page > Electronic components etc ... > Passive components, resistors, capasitors > Diodit > Surface SMD mount diodes / schottky
Tuote SMB242879. MBR130T3 SMD Schottky 30V 1A SOD123 SOD-123 ON Semi (Motorola).
See also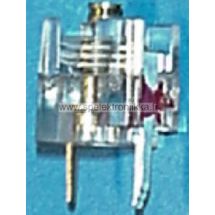 Tuote 110746. Trimmerikondensaattori suurtaajuuskäyttöön 2 - 18 pF.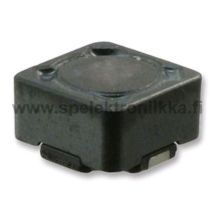 Tuote SHW23626. 68uH 0,9A 744777168 Wurth smd power inductor  shielded 7.3mm x 7.3mm x 4.5mm. 
Product 100166. Varactor capacitance diode set of different varicap diodes unused not refurbished NEW in tapes (cutted from...
Tuote 110745. Trimmerikondensaattori HQ suurtaajuuskäyttöön 1.5 - 11 pF.
Tuote 112211. MC3371BP. FM if, LC tun.
Tuote SSL23630. SLF7030T-220MR86 22uH Shielded Wirewound Inductor 860mA 0,11ohm. TDK.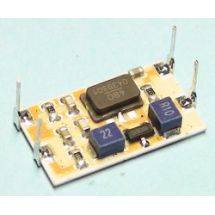 Tuote 101132. 433MHz RF lähetin AM-TX MODUULI, AM-RT4-433. Arduino. HUOM ! Laatu todella erinomaisen laadukasta verrattuna Kiinalaisiin...
Tuote STD241849. TDA1308 CJMCU-1308 Class AB Audio Module Stereo Headphone Driver Amplifier. Käyttöjännite 3VDC - 6VDC. Piiri on tarkoitettu ohjaamaan korvakuulokkeita joiden...
Tuote 112091. MAX634CPA DC /DC converter + to - DIP-8 kotelo.