Pikaliima 10g pensselillä
Main Page > Parts for musical instruments > Machineheads and other parts OL / SPG / Boston > Titebond glues
Tuote 100676. Pikaliima 10g pensselillä. Syanoakrylaattipohjainen pikaliima. Kuivuu nopeasti. Soveltuu mm. metallien, kumien ja useimpien muovien liimaamiseen. Ei huokoisille pinnoille. Kuivumisaika: 2-5 min. Kuva on esimerkkikuva.
Merkinnät
1272/2008 (CLP)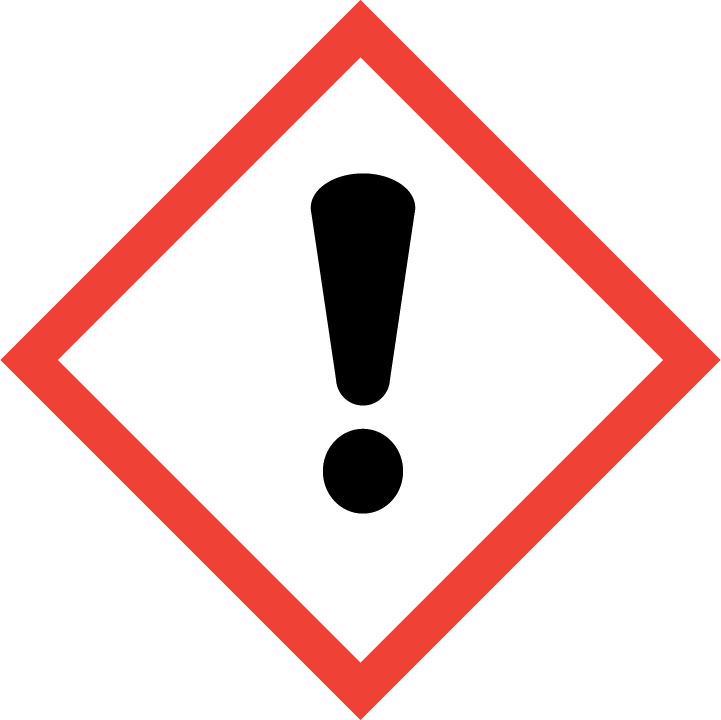 GHS07
Vaaralausekkeet:
H302 Haitallista nieltynä.
H302 Skadligt vid förtäring
H315 Ärsyttää ihoa.
H315 Irriterar huden
H317 Voi aiheuttaa allergisen ihoreaktion.
H317 Kan orsaka allergisk hudreaktion
H318 Vaurioittaa vakavasti silmiä.
H318 Orsakar allvarliga ögonskador.
H319 Ärsyttää voimakkaasti silmiä.
H319 Orsakar allvarlig ögonirritation
H335 Saattaa aiheuttaa hengitysteiden ärsytystä.
H335 Kan orsaka irritation i luftvägarna.
H341 Epäillään aiheuttavan perimävaurioita.
H341 Misstänks kunna orsaka genetiska defekter
H351 Epäillään aiheuttavan syöpää.
H351 Kan skada fertiliteten eller det ofödda barnet
H361f Epäillään heikentävän hedelmällisyyttä.
H361f Misstänks kunna skada fertiliteten.
H400 Erittäin myrkyllistä vesieliöille.
H400 Mycket giftigt för vattenlevande organismer
H413 Voi aiheuttaa pitkäaikaisia haittavaikutuksia vesieliöille.
H413 Kan ge skadliga långtidseffekter på vattenlevande organismer
EUH 202 Syanoakrylaattia. Vaara. Liimaa ihon ja silmät hetkessä. Säilytettävä lasten ulottumattomissa
EUH 202 Cyanoakrylat. Fara. Fäster snabbt på hud och ögon. Förvaras oåtkomligt för barn.

Turvalausekkeet:
P261 Vältä höyryn hengittämistä.
P261 Undvik att inandas damm/rök/gaser/dimma/ångor/sprej.
P280 Käytä suojakäsineitä/suojavaatetusta/silmiensuojainta.
P280 Använd skyddshandskar/skyddskläder/ögonskydd/ansiktsskydd.
P305+P351+P338 JOS KEMIKAALIA JOUTUU SILMIIN: Huuhdo huolellisesti vedellä usean minuutin ajan. Poista piilolinssit, edical voi tehdä helposti. Jatka huuhtomista.
P305+P351+P338 VID KONTAKT MED ÖGONEN: Skölj försiktigt med vatten i flera minuter. Ta ur eventuella kontaktlinser om det går lätt. Fortsätt att skölja.
P337+P313 Jos silmä-ärsytys jatkuu: Hakeudu lääkäriin.
P337+P313 Vid bestående ögonirritation: Sök läkarhjälp.
See also
Tuote SKS21235. Acoustic Guitar Bridge Western style bridge model A. Pituus x leveys n.  37 mm x 155 mm, korkeus max. n. 10 mm. Paino n. 25 - 35 g, tallaura n. 76...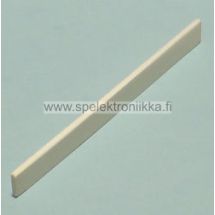 Tuote 113361. Luuaihio koko n. 75x8x2.4mm BNK-22 kitaran alasatula Hosco, for Acoustic Guitar.
Tuote 113372. Fret Polishing Rubber 180 Grit Blue Hosco 1kpl. Koko 65 x 18 x 9mm. Easy and fast polishing tool. Because of its softness rubber fits to frets arch perfectly. These...
Tuote 101918. Vaihtokytkimen nuppi. VIPNUPBK, musta 3 ja 5 -asentoisten kytkinten nuppi, 3WAY-SW01:lle, 5WAYSW01:lle, sekä OL kytkimille. Millimitoitus.
Tuote 113380. Fret End Sanding Rubber 150 Grit Blue Hosco 1kpl. Easy and fast fret end sanding tool. Viimeistelyyn viilauksen jälkeen. Koko 65 x 18 x 9mm.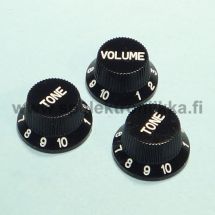 Tuote SST21085. ST nuppisarja musta 1 x volume 2 x tone. Korkeus n. 13 mm , leveys n. 17/25 mm. Boston Musical Products tai Korea, riippuen varastotilanteesta.
Tuote SPK22497. Pikaliimapurkin jatkokärki suora pitkä pienitippa. Pituus 35 mm.
Tuote 109480. Akustisen kitaran tallapinni muovia Ivory musta piste TPIVDABS. Bridge pin ivory, black dot, plastic. Tallanasta.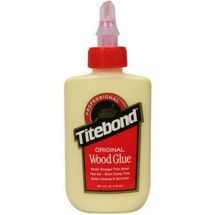 Tuote 103245. Titebond Original puuliima 237 ml, soitinrakennukseen. Ammattilaisten suosikkipuuliima USA:ssa jo yli 50 vuotta. Tarttuu nopeasti ja muodostaa liimasauman, joka...