Ceramic 8 Bar Magnet 5x10x60 for guitar pickups
Main Page > Parts for musical instruments > Machineheads and other parts OL / SPG / Boston > Guitar pickup magnets
Product 115327. Ceramic Ceramic 8 Bar Magnet 5mm x 10mm x 60mm for Guitar Pickups. Ceramic rectangular magnet. Multi-use magnet, upgrades for guitar finals, microphone construction, etc. Single mixers, etc ... Magnesiation on flat surfaces. Ceramic guitar pickup magnet, commonly used with single and humbucker coil pickups. 5 x 10 x 60mm, (0.197 x 0.394 x 2.36 ").
See also
Tuote 102025. Pickup polepiece screw Vintagetyylinen säätöruuvi mikrofoneihin POLESCREW NICKEL. Vintagetyylinen säätöruuvi mikrofonirunkoihin missä on kavennus magneettireiässä, vintage...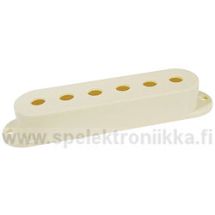 Tuote 102532. Mikrofoni kuoret, yksikelaisen kitara mikrofonin kuori SUOJA11CM50 (cream). Singlecoil pickup plastic cover. Polepiece spacing 50 mm (1.97"), korkeus 14.7...
Product 104678. Guitar microphone winding wire, pickup wire AWG43 / 0.055 mm yarn  approx. 25.3g / 1km, approx. 6 kohm / 1km.

One...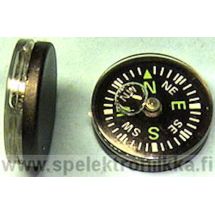 Tuote 102053. Kompassi 8 mm x 25 mm, mikrofonimagneettien napaisuuksien testaamiseen ym. ym. Ei sovellu suunnistukseen. Compass, can be used for example testing pickupmagnets...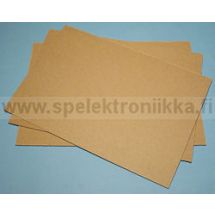 Tuote 102182. Ruskeat millikoon prespaanilevyt ("fiiberilevy") 210 x 300mm kitaramikrofonien rakenteluun. Prespaania on kohtuullisen helppo leikata ja sen sähköneristyskyky on...
Tuote 102040. ALNICO 5, magneetti Ø 5mm (0.195") ALNICO 5 flat top magnets for guitar pickups soveltuvat ylä, ala ja keskimikin magneeteiksi (FRM). Vintage non staggered...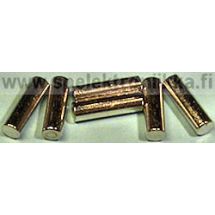 Tuote 102051. Pickup polepiece slug Kromatut teräspalat kitaramikrofoneihin. Kromatut teräspalat kitaramikrofoneihin missä käytetään suorakaidemagneettia mikrofonin alla. Ø 5mm...
Tuote 102050. Todellinen muinaislöytö !!! Alnico suorakaidemagneetti, voiko enään vintagempi olla, niin heikko että luulisi raudanpalaksi.Tätä ei...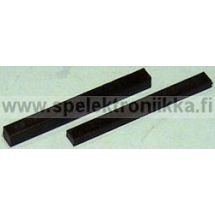 Tuote 102028. Muoviset korotepalat humbucker mikrofonien alle. Plastic shim for humbucker bobbin. Sizes:
3 x...