74LS374 piiri DIP jalallinen 8 x D flip-flop
Main Page > Electronic components etc ... > Aktiivikomponentit, IC -piirit, transist > IC circuits with legs > Logiikkapiirit > 74LS -sarja
Tuote 113263. 74LS374 piiri DIP jalallinen octal "D" Flip-Flop with 3-state output.
See also
Tuote 113266. 74LS393 piiri DIP jalallinen dual 4-bit binary counter.
Tuote 109351. LM339 4 x komparaattori DIP 14.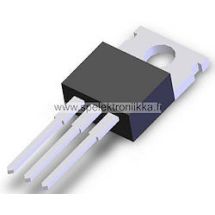 Tuote 109885. LM317 säädettävä regulaattori 1.2 - 37V 1.5A TO-220. LM-317T LM317T.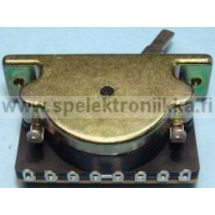 Tuote 101903. OL5WAYSW, laadukas tukeva valurunkoinen haulikontakteilla tehty 2 x 5 -asentoinen mikinvaihtokytkin. Kontaktit on...
Tuote 113154. 74LS08 piiri DIP jalallinen quad 2-input AND gate.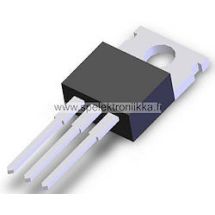 Tuote 109883. Regulaattori 7815 15V 1.5A TO-220.
Tuote 102091. Viisikielisen basson talla. Ruuvit mukana. Bass bridge, for 5 -strings. Screws included. String spread: 68.0...
Tuote 114185. Komponenttien pokkaustyökalu vastuksille ym. vaakamallin komponenteille. Todella kätevä ja helppokäyttöinen työkalu kun esim. esikäsittelee jalallisia...
Tuote 113218. 74LS138 piiri DIP jalallinen 3 to 8-line decoder/demultiplexer.