74LS245 piiri DIP jalallinen 8 x bus transceiver
Main Page > Electronic components etc ... > Aktiivikomponentit, IC -piirit, transist > IC circuits with legs > Logiikkapiirit > 74LS -sarja
Tuote 113246. 74LS245 piiri DIP jalallinen octal bus transceiver with noninverted three-state outputs.
See also
Tuote 113260. 74LS373 piiri DIP jalallinen octal transparent latch with three-state outputs.
Tuote SCP20909. IC piirin jousikanta 28 nap. leveä lev. 15,24 mm. Kuva suuntaa-antava.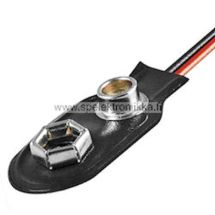 Tuote 103836. Paristoneppari, suora "tavallinen" johdot n. 150 mm. 9V paristolle ja monille muille samoilla kontakteilla oleville paristonpitimille.
Tuote 114490. Paristokotelo paristonpidin 2 x AAA johdot päässä.
Tuote 113165. 74LS32 piiri DIP jalallinen quad 2-input OR gate.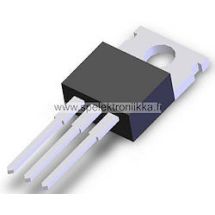 Tuote 109352. Regulaattori 7805 5V 1A TO-220.
L7805 MC7805...
Tuote 113048. 74F08 piiri DIP jalallinen quad 2-input AND gate.
Tuote 113358. 74HC595 piiri DIP jalallinen 8-bit shift registers with output latches, three-state parallel outputs.
Tuote 111519. 93C46AB1 EEPROM.