74LS157 piiri DIP jalallinen 2-line to 1-line data selector/multiplexer
Main Page > Electronic components etc ... > Aktiivikomponentit, IC -piirit, transist > IC circuits with legs > Logiikkapiirit > 74LS -sarja
Tuote 113227. 74LS157 piiri DIP jalallinen quad 2-line to 1-line data selector/multiplexer, noninverting.
See also
Tuote 113230. 74LS161 piiri DIP jalallinen synchronous 4-bit binary counter with asynchronous clear.
Tuote 106943. Pystyelko 10 uF/50V 105 °C...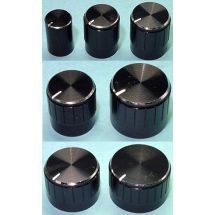 Tuote 100236. Potentiometrin alumiinipäällysteiset mustat muovinupit 6mm akselille "push to fit". Osoitin. Nämä ovat niitä mm. stereolaitteissa käytettäviä nuppeja, tosi...
Tuote 107052. Pystyelko 1F / 5.5V 7x20mm, r.5mm...
Tuote 113263. 74LS374 piiri DIP jalallinen octal "D" Flip-Flop with 3-state output.
Tuote 105644. D liitin naaras juotettava 25 napainen.
Tuote 105634. D liitin uros juotettava 25 napainen.
Tuote 113003. 4556 CMOS piiri DIP jalallinen binary to...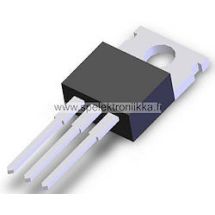 Tuote 109885. LM317 säädettävä regulaattori 1.2 - 37V 1.5A TO-220. LM-317T LM317T.