74LS138 piiri DIP jalallinen 3 to 8-line decoder/demultiplexer
Main Page > Electronic components etc ... > Aktiivikomponentit, IC -piirit, transist > IC circuits with legs > Logiikkapiirit > 74LS -sarja
Tuote 113218. 74LS138 piiri DIP jalallinen 3 to 8-line decoder/demultiplexer.
See also
Tuote 112889. 4029 CMOS piiri DIP jalallinen up/down count.
Tuote 112298. NE566. Funktiogeneraattori.
Tuote 114185. Komponenttien pokkaustyökalu vastuksille ym. vaakamallin komponenteille. Todella kätevä ja helppokäyttöinen työkalu kun esim. esikäsittelee jalallisia...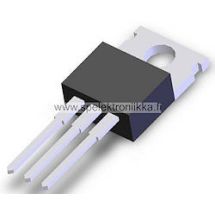 Tuote 113862. Regulaattori 7905 negatiivinen 5V 1.5A TO-220 kotelo.
Tuote 111281. 4511 CMOS piiri DIP-16 jalallinen BCD to 7 Segment decoder. Latch / Decoder / Driver (common cathode).
Tuote 111013. Maadoitusranneke antistaattinen 4mm banaanijohto nepparilla. Säädettävä maadoitusranneke 4 mm banaaniliitin joka kiinnittyy hauenleukaan.
Irrotettava...
Tuote 113165. 74LS32 piiri DIP jalallinen quad 2-input OR gate.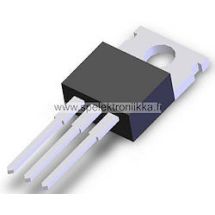 Tuote 109885. LM317 säädettävä regulaattori 1.2 - 37V 1.5A TO-220. LM-317T LM317T.
Tuote 113263. 74LS374 piiri DIP jalallinen octal "D" Flip-Flop with 3-state output.