74HCT132 piiri DIP jalallinen 4 x NAND
Main Page > Electronic components etc ... > Aktiivikomponentit, IC -piirit, transist > IC circuits with legs > Logiikkapiirit > 74HCT -sarja
Tuote 113092. 74HCT132 piiri DIP jalallinen quad 2-input NAND Schmitt trigger.
See also
Tuote 22943. BS250 P -FET 45V 0.25A TO-92.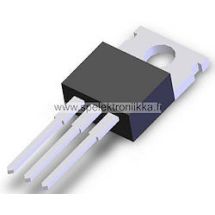 Tuote 109891. Regulaattori 7806 6V 1.5A TO-220.
Tuote 108105. Keraaminen kondensaattori 680nF 50V N150.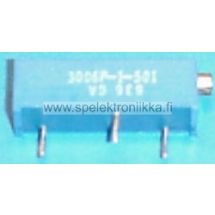 Tuote 110629. Monikierrostrimmeri cermet vaaka 20 kohm.
Tuote 113068. 74AC74 piiri DIP jalallinen dual D positive edge triggered flip-flop with preset and clear.
Tuote 108106. Keraaminen kondensaattori 1µF 50V N150.
Tuote 105654. Koneruuvi muovia, muoviruuvi urakanta 3 x 16 mm 1kpl.
Tuote 114695. Pienoisvipukytkin PVK 3, vipukytkin 2 x ON - ON. 125VAC / 2A.