Litium paristo CR927 CR 927 3V
Main Page > Electronic components etc ... > Verkkolaitteet, akut, paristot, pitimet. > Paristot
Tuote 113680. Litium paristo CR927 CR 927 3V. Halkaisija 9.5 mm, paksuus 2.5 mm.
See also
Noita-akan padan erikoisefekti viherkasviryhmän kiva pulputtaja jne ...
Tuote 114267. LR41, SG3, SR736, 384, 392, V392, 1.5V alkali nappiparisto. Jännite 1.5V, kapasiteetti 22 mAh, halkaisija 7.9 mm, korkeus 3.6 mm. Yleiskäyttöinen paristo...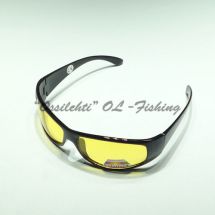 Polarized sunglasses, with these sun seems to be shining all the time !
Tuote 101694. Jokaisen pikku viherpeukalon ja multasormen toivevempain. Green Eco CIXI Sanbei ajastin sopii liitettäväksi esim. vesihanaan. Vaatii vastapaineen, eli...