L272M Dual Power OA DIP-8
Main Page > Electronic components etc ... > Aktiivikomponentit, IC -piirit, transist > IC circuits with legs > L...LH
Tuote 111152. L272M Dual Power OA DIP-8. L 272M. DIP8.
See also
Tuote SKR23563. Metallinen korotepala erotepala malli 3. ulkokierre ja sisäkierre. Korotus 10 mm, ulkokierre 3 mm, ulkokierteen pituus 8 mm, sisäkierre 3 mm. Kuusio...
Hyvä yleiskäyttöinen logic level FET.
Tuote 112870. 4013 CMOS piiri DIP jalallinen dual D flipflop.
Tuote SKR21857. Korotusmutteri korotushylsy metallia malli 6 Pit. 10mm kierre 3mm.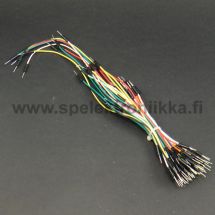 Product 114890. Assortment of jumping wires jumping wires for test circuit board Multicolored jumping wires of different colors for the test connection base approx. 65...
Tuote 114861. IC piirin kanta 8 napainen jousikanta. Kuva suuntaa-antava.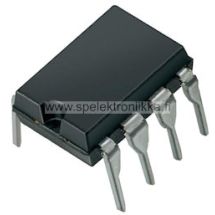 Tuote SCM23508. ICM7555IPAZ = NE555 cmos DIP-8.
Tuote 106806. Polko polyesterikondensaattori 4.7 nF/63V, r. 5 mm...
Tuote 112921. 4060 CMOS piiri DIP jalallinen 14 stage count.