Akustisen kitaran tallapinni muovia Musta pearloid piste TPBKPEAABS
Main Page > Parts for musical instruments > Machineheads and other parts OL / SPG / Boston > Acoustic guitar bridges and bridge pins OL / SPG / Boston
Tuote 109483. Akustisen kitaran tallapinni muovia Musta pearloid piste TPBKPEAABS. Bridge pin black, plastic, pearloid dot (dot diam. 3mm). Tallanasta.
See also
Tuote 104667. 2-way Truss Rod 400 mm TRUSSROD400/2012. At the end of the truss iron there is a 4 mm spruce head, with this solution the outer circumference of the truss...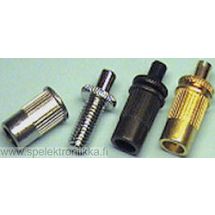 Tuote 103081. Tallan kiinnikesetti KPS29CR, sisältää 2 sormiruuvia joiden yläosassa talttapäämeisselin kolo. 2 vastaketta...
Tuote 101858. Bell Top Hat nuppi gold BENUPGOLD transparent. Bell type plastic knob. h. 12.5 mm, w 16.5/26 mm.
Tuote 110102. Viritysmittari kromaattinen automaattinen, ei napin nappia ... BTU-150. Pitkälti samanlainen käyttää kuin Cherub WST-630G, mutta tässä näyttö pystyasenossa.
BTU-150...
Tuote SFW1539. Otelautanauha FRETWIRE27S09 (HV150) 40cm. Nickel / Silver = (German Silver, Paktong, New Silver). Toimitetaan n. 40 cm pätkissä. FRETWIRE27S09 kovuus...
Tuote 104547. "Ongenkohoantenni" otelaudan sivumerkki oranssi 10kpl. Sikasuositut otelaudan sivumerkit muovia. Pituus 50 mm, paksuus 2 mm. Nämä ovat oikeasti kilpailukohojen fluoresoivia...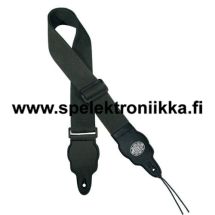 Tuote 103301. Kitarahihna Gaucho GST50BK. Kitaran nylonhihna. Leveys 50mm, pituus säädettävissä 80cm - 140cm. Mitat noin mittoja. Nylon woven guitar strap with faux...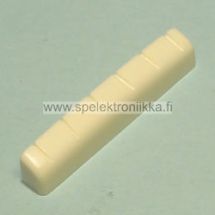 Tuote 109704. Muovisatula Hosco NT-4734 luujäljitelmä akustinen kitara. Koko n. 6 mm x 9 mm x 47 mm.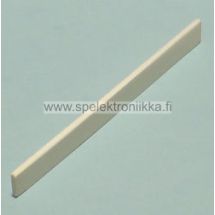 Tuote 109714. Luuaihio F-3401 kitaran alasatula Hosco. Koko n. 83x8x2.4mm for Acoustic Guitar.