Laitekotelo elektroniikan laitekotelo IP67, alumiinia BOX K102
Main Page > Electronic components etc ... > Laitekotelot muovia, metallia > Laitekotelot metallia
Tuote 103899. Laitekotelo elektroniikan laitekotelo IP67, alumiinia BOX K102. Vedenpitävä valualumiinikotelo, tiiviste kiertää ympäriinsä, kaikki kiinnitysruuvien reiät ovat tiivisteen ulkopuolella, tällöin saadaan erittäin hyvä tiiviys. Erittäin hyvä kotelo ulkokäyttöön, vaativiin olosuhteisiin ym. Seinämät n. 3 mm paksua alumiinia.
Koko n. kork. 30, lev. 36, pit. 90 mm
Aluminium enclosure for housing sensitive electronics. Internal guide slots for mounting PCBs vertically. The wall mounting holes and lid fixing screws are outside the sealing area thus preventing the ingress of moisture and dust.
See also
Tuote SDP21738. DIP switch 4 pole C&K 10pcs.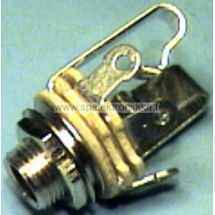 Tuote 104397. Stereorunko 6.3mm, Neutrik, ei kytkintä.
Tuote 109148. Punainen 5 mm LED diffusoitu 1kpl. "Tavallinen" diffusoitu 5 mm LED, punainen.
Tuote 111384. Kiertokytkin akseli 6mm 2 x 6 juontava juotoskorvilla. Mukana seuraavalla rajoitinpalalla voi asentojen määrää rajoitaa. Juotoskorvalla, katkaisemalla lenkki...
Tuote 108967. Jalkakytkin vaihtokytkin 2 x ON - ON "true pass kytkin" PK4. Hyvälaatuinen, lukkiutuva, metallia 2 x ON - ON, asennusaukko halk. n. 12 mm. Tällä saat...
RCA female gold high quality long threads...
Tuote 105427. Chicken head osoitin nuppi, white. Potentiometrin nuppi. Chicken head knob, muovinen osoitin-nuppi. Push to Fit 6mm akselille. Pituus n. 32 mm, max. leveys...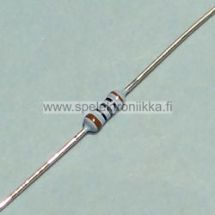 Tuote 105951. Metallikalvovastus 1.80 kohm, 1% ... 2%, 0.4 - 0.6W.
Tuote 102753. Tallasatulan pala (tallapala) setti. Kromi. Leveys 10.5 mm. 6 kpl. Boston Musical Products. Tuotteesta voi irrota varastointipinnoitteen jäämiä ja...