Peukaloplektra metallia, one size fits all
Main Page > Accessories for music > Guitar pick's
Tuote 109271. Metallinen peukalopllektra. One size fits all.
See also
Tuote 114525. Kaulan kiinnitysruuvin holkki, kromi KAUHO1421CR, kromi, kauloihin missä ei haluta tai ei voi käyttää levyä. Neck mounting ferrule. Ulkohalkaisija n. 14...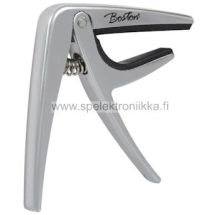 Tuote 113509. Boston CAPO-085 Ti, (kapo) kitaralle jousikuormalukitus, titanium. Spring loaded capo for acoustic or electric guitar, titanium. The...
Tällä DC-haaroittimella voidaan kytkeä kaksi kameraa / laitetta yhteen virtalähteeseen / muuntajaan.
Tuote 108950. Slide putki "pullonkaula" pyrex lasia 15x20x65mm. Ohutsormiselle soittajalle.
Tuote 103407. GST310DBR. Tummanruskea topattu monikerroshihna, keinonahkaa. Leveys 80mm, paksuus 8mm, pituus säädettävissä 115cm - 135cm. Mitat noin mittoja. Padded...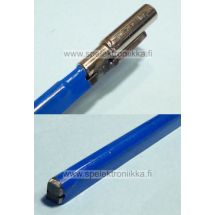 One of our best sellers in truss rods !!!
Tuote 109088. Dobron (resonaattorikitara) kielet. Martin, Gauges 16-18-26-36-46-56.
Product 115380. Belt buckle / strap with lock SP1101CR chrome. Activities like the Schaller and Boston locks. The newest alternative to these styles, our own model. Flange...
Tuote 101614. Metallinen sormiplektra. One size fits all.