Kiekkomagneetti koukulla 35 mm model 2
Main Page > Electronic components etc ... > Magneettityökalut, magneetit ...
Tuote 115095. Kiekkomagneetti koukulla 35 mm model 2. Voimakas kiekkomainen magneetti kiinnityskoukulla, ulkohalkaisija n. 3.5 cm, paksuus n. 6mm. Paino n. 41g.
See also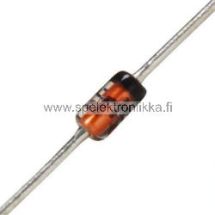 Tuote 108407. Diodi 1N4148 100V 200mA 4ns DO-35.
Tuote 114444. Eristetty pääteholkki 0.5mm2 johtoon. Pään pituus 8mm valkoinen.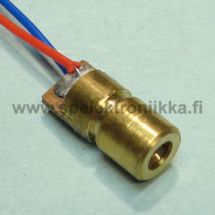 Tuote SLS21095. Lasermoduuli LM2. Vain laboratoriokäyttöön. Pieni punaista valoa lähettävä lasermoduuli. < 5mW. Käyttöjännite 4.5VDC. Halkaisija n. 6 mm, kokonaispituus...
Tuote 111811. L297 askelmoottoriohjain. Stepper motor contr. DIP-20...
Tuote 112887. 4027 CMOS piiri DIP jalallinen 2 x JK flipflop.
Tuote 113372. Fret Polishing Rubber 180 Grit Blue Hosco 1kpl. Koko 65 x 18 x 9mm. Easy and fast polishing tool. Because of its softness rubber fits to frets arch perfectly. These...
Tuote 108203. Battery box for 3 x AA/R6, srew locking lid. With "ON - OFF" -switch. Paristokotelo 3 x AA/R6 kytkimellä, kiinniruuvattava kansi BATBOX56. Paikka 3...
Tuote 112810. ULN2004 = XR2204 = TD62004.
Starttisolenoidin ohjaamiseen !!!