Kupariteippi copper shielding tape (kuparifolioteippi) 1m, leveys 5mm
Startsidan > Gitarrdelar gitarrtillbehör Instrumentbygge tillbehör > Gitarrdelar gitarrtillbehör Boston / SPG > Pickup delar
Tuote 103403. Coppertape, copper shielding tape, non conductive adhesive backing. Sold as 1 m. Width 30 mm, with non conductive adhesive backing.
This also helps many times to reduce the hum, buzz and other interferences from electronics such as now very common problems that comes from those small energy saving switched power supplies which are used for small effect boxes etc ...
Kupariteippi copper shielding tape (kuparifolioteippi) 1m, leveys 5mm. Kupariteippi (kuparifolioteippi), leveys 5 mm, teippejä myydään metreittäin. Kitaroiden pleksilevyjen taakse häiriösuojaukseen. Kitaramikrofonien suojauksiin, RF-suojaukseen, antennien ja maatasojen tekoon, kelojen tekoon jne. Ei johtava liima. Katso myös sähköä johtava maali sivuiltamme.
Katso myös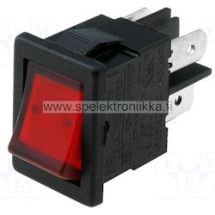 Tuote 113588. Keinukytkin nro:68 punainen valo 2 x ON-OFF. Asennusaukko n. 13 x 19 mm. Abikot. 10A 250VAC.
Tuote 107457. Jakkilevy, ovaali syvennyksellä JAKLE1BK musta. Jackplate for guitars. Oval recessed. Screw holes 2 x flat or oval head dia. 3.5 mm (0.138"). Jack hole...
Tuote SRN21606. Binding material for guitar ABS, Black FBK1530. Mitat noin mittoja, 1.5 mm x 3 mm x 1650 mm.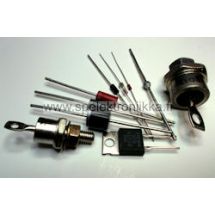 Tuote 108236. 1N4007 1000V 1A.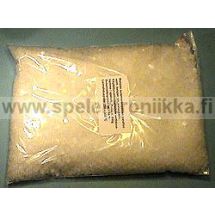 Tuote 102019. Parafin for guitar pickups, melting point 54 - 58 ºC. 500g polybag, more info in our web pages in "speksit". Kitaran mikkien parafiini, matalan...
Kupariteippi maadoituksien tekemiseen, RF -suojaukseen jne ...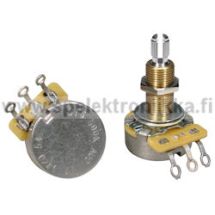 Tuote 113062. CTS 500k B lineaarinen potentiometri pitkä LP -malli Made in USA. Pitkällä kierreosalla, ns. LP -tyylin potentiometri. Made...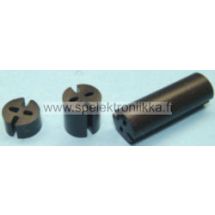 Tuote 110906. Korotepala LED:ille, korotus 6mm.
Tuote 104141. Ovaalikanta kulta puuruuvi 3525GDW. 3.5 x 25 mm, wood, GD, oval. Soitinrakentelussa käytettäviä ruuveja. Mounting...