Klassisen kitaran kielet, La Bella Sweetone
Main Page > Accessories for music > Strings, capo's, slide tubes
Tuote 103572. Klassisen kitaran kielet. String set classic, clear nylon trebles & silverplated basses.
See also
Tuote 22723. Instrumenttikaapeli Boston kitarakaapeli 3m 2x suorat kullatut monoplugit. Boston musical products kitarakaapeli (yhdysjohto) 2 x suorat monoplugit. Kullatut...
Tuote 103007. Akustisen kitaran muovisatula valkoinen ala, blank plastic saddles for acoustic guitars.
Viisto, oblique. 82 mm x 2 mm x 7.7/6.6 mm.
Tuote 109437. Akustisen (klassisen) kitaran muovisatula ivory ala SD829511. Blank plastic saddles for acoustic / classic guitars. Pituus 80mm, paksuus 2.8 mm, viisto n. 9.5...
Tuote 113981. Pickup polepiece screw Vintagetyylinen säätöruuvi mikrofoneihin POLESCREW BLACK. Vintagetyylinen säätöruuvi mikrofonirunkoihin missä on kavennus magneettireiässä, vintage...
Tuote 113756. Guitar and ukulele wall bracket guitar rack for wall guitar and ukulele wall bracket K&M style, forks made of rubber coated steel. For both guitar and...
Tuote SST21896. Potentiometrin nuppi. ST -tyylinen tonenuppi ivory (cream) STNUPTI kulta teksti. Korkeus n. 13 mm , leveys n. 17/25 mm. Boston Musical Products tai Korea, riippuen...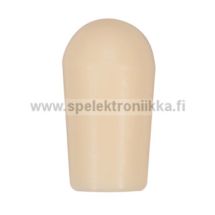 Tuote 101934. Vaihtokytkimen nuppi. TONUPCM, ivory LP -tyylinen nuppi TOGGSW2 -kytkimille. Millikoko.
Tuote 103210. Kitaran pleksilevy aihio, plektrasuoja aihio (white/black/white) 3ply, W/B/W3PLYBIG. 290 x 450 mm. Kaikki mitat...
Tukeva rakenne korkealaatuinen paristoneppari, neppariosa on kovaa muovia.