Mikrofoninpidike mikrofoninpidin pyykkipoika klepsimalli (MH2)
Main Page > Accessories for music > Microphones for singing microphone stands Gatt Audio
Tuote 105734. Mikrofoninpidike mikrofoninpidin pyykkipoika klepsimalli (MH2). 5/8" sisäkierre.
See also
Tuote SKL23259. Satula ylä tenoribanjo muovi 30 x 8 x 5 mm. 4 kielinen.
Tuote 102620. Mikrofonikehys, humbucker mikrofonikehykset muovia, black. Sisämitat vakiokokoa, alapinta kaareva, kapeneva. Mitat noin mittoja. Ulkomitat n. 46 mm x...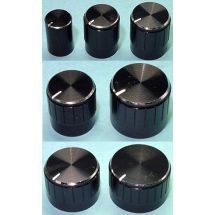 Tuote 100236. Potentiometrin alumiinipäällysteiset mustat muovinupit 6mm akselille "push to fit". Osoitin. Nämä ovat niitä mm. stereolaitteissa käytettäviä nuppeja, tosi...
Tuote 111204. LED teholed 1W lambertian 4500-5650K 120 - 130 lm white. Kynnysjännite typ. 3.3V. Maksimivirta 350 mA. Säteilykulma 130 astetta. Ei saa käyttää ilman...
Tuote 102363. Plektra tortoise, paksuus 1.2 mm. Selluloidia. Boston.
Tuote 105809. Piezosummeri johdoilla 1.5V - 24V PS19. n. 3.3 kHz. Nimellisjännite 12VDC, virrankulutus @12V n. 12mA. Korkeus n. 12 mm, halkaisija n. 22.5 mm, kiinnitykorvakkeiden päädystä mitattuna...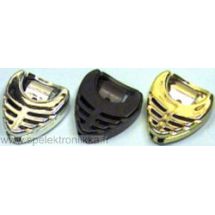 Tuote 103085. Plektranpidin tarralla PHBK. Pick holders, self adhesive. Muovia, plastic.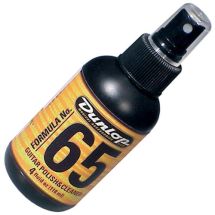 Tuote 115330. Dunlop 654 kitaran puhdistusaine Dunlop Formula 65.  Formula 65 guitar polish, 4 oz. pump spray bottle. Cleans totally and quickly. Restores any finish to...
Tuote 109954. Mikrofoniteline teleskooppipuomi Boston stage 5 mikrofonijalusta MS103, n. 60 - 160 cm, säädöt korkeudelle, mikrofonipuomille ja sen kallistus kulmalle. Teleskooppipuomi. Jalusta...