Kitarahihna, guitar strap GST314LBR
Main Page > Accessories for music > Kitarahihnat Gaucho guitar straps
Tuote 103292. GST314LBR. Vaaleanruskea topattu monikerroshihna, keinonahkaa. Leveys 80mm, paksuus 8mm, pituus säädettävissä 115cm - 135cm. Mitat noin mittoja.
Padded guitar strap, black faux leather lining and black. Guitar strap, light brown, black padded back.
See also
Tuote 102011. TFH™ Koukku ja häkilämitta sopii milteinpä kaikkien perhopenkkien jalkaan, jalan max. halkaisija n. 1 cm. Häkilämitan avulla pystyy mittaamaan häkilän...
Product 115380. Belt buckle / strap with lock SP1101CR chrome. Activities like the Schaller and Boston locks. The newest alternative to these styles, our own model. Flange...
Tuote 104292. Hanhen (höyhen) biots siikaset hanhi TFH™, "Royal Green" 5kpl. Pituus 15 - 19 cm. Käsinvalikoituja. Näitä siikasia käytetään mm. nymfien pyrstöissä, pienten...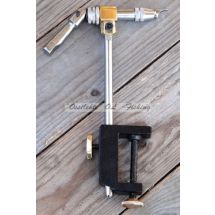 Tuote 101539. Perhopenkki, perhonsidontapenkki, "Grayling Vise (Vice)" TFH®. Perusmallista paranneltu versio. Yksi nivel lisää peruspenkkiin verrattuna (saa nyökkäämään). Osat...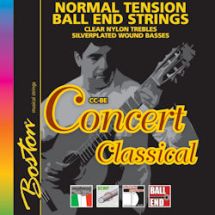 Tuote 102282. Boston CCBE klassisen kitaran kielet pallopää. String set classic, normal tension, clear trebles & silverplated wound basses, with ball ends.
Tuote 101452. Perhonsidontalanka UNI 1/0 Neon, Green, fluoresoiva 2-säikeinen kierretty polyesteri. Erittäin kirkkaat värit. Oivallista iskupisteisiin ja päihin. Paksuus...