Humbucker -raamit
Main Page > Accessories for music > When ends then gone ...
Tuote 100351. Humbucker -raamit, joihin mikrofonirungot asennetaan yläkautta. Ei vaadi niin moniosaista koontaa kuin humbuckerin kokoaminen yleensä. Loppuerä.
Vähentää erikoisosien määrää. Sopii sekä lieriömagneeteille, että suorakaidemagneeteille. Sisälle sopivan mikrofonirungon maksimipituus n.64.6 mm ja leveys n. 17.6 mm, maksimikorkeus n. 10mm. GBOB2 sopii suoraan, HUEM -rungot sopivat kun lyhentää alaosan päätyjä.
Raamien pohjapuolella oleva magneettien rei'itys on tehty siten, että yksi malli sopii kaikkiin polepiece väleihin. Humbucker metallipohjat eivät sovellu näihin ilman modifikaatioita. Ulkomitat n. 20 x 39 x 69 mm.
See also
Tuote 107730. Otelautaudan sivumerkki 2 mm, ivory SIVUM20IV. Otelaudan sivumerkit muovia. Fretboard side dot materials plastic. Length approx. 50 mm (1.969"). Dia. approx. 1.5...
Tuote 104643. Akustisen kitaran jakki, stereo, iso laippa, kromi AJCR. Voidaan johdottaa monoksi tai hyödyntää virtakytkimenä, kun monoplugi laitetaan paikoilleen. Akustisen...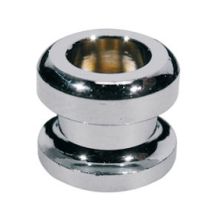 Tuote 101776. Krominen hihnanuppi joka sopii Bostonin lukkoon. Asiakkaat ovat maininneet, että tämä sopii myös Schallerin lukkoon. Näihin sopii 3mm halkaisijaltaan olevat...
Tuote 102053. Kompassi 8 mm x 25 mm, mikrofonimagneettien napaisuuksien testaamiseen ym. ym. Ei sovellu suunnistukseen. Compass, can be used for example testing pickupmagnets...
Product 104678. Guitar microphone winding wire, pickup wire AWG43 / 0.055 mm yarn typically around 155-170g in coil. approx. 25.3g...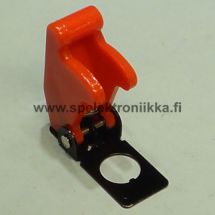 Tuote 100532. Vipukytkimen suoja vipukytkimen turvasuoja "military style". "Military style toggle switch guard". Tarkoitettu estämään vipukytkimen asennon muuttamista vahingossa. Sopivat...
Product SZP22491. Zap-A-Gap Medium Quick adhesive CA Microtip. Easy to apply with a brush on the cap. The thinner the layer the faster it dries out and the surpluses are...