Pikaliimapurkin annostelukärki Z end Z ends jatkokärki suora pitkä pienitippa
Main Page > Parts for musical instruments > Machineheads and other parts OL / SPG / Boston > Titebond glues
Tuote SPK22497. Pikaliimapurkin annostelukärki Z end Z ends jatkokärki suora pitkä pienitippa. Pituus 35 mm.
See also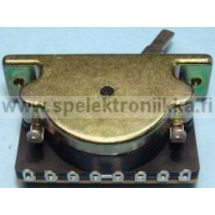 Tuote 101902. OL3WAYSW, laadukas tukeva valurunkoinen haulikontakteilla tehty 2 x 3 -asentoinen mikinvaihtokytkin. Kontaktit on...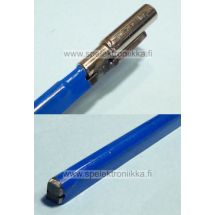 Dragstänger Truss Rod Two way...
Tuote 109480. Akustisen kitaran tallapinni muovia Ivory musta piste TPIVDABS. Bridge pin ivory, black dot, plastic. Tallanasta.
Tuote 114769. Akustisen kitaran kompensoitu muovisatula valkoinen ala SD9159COMP. Kaareva. Koko 72-9-10-8 mm, paksuus 2.5mm.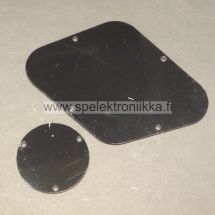 Tuote 115371. Peitelevysetti potikoille ja kytkimelle LP black 1PLY. Setissä potikoiden ja kytkimen peitelevyt. Suojamuovi päällä.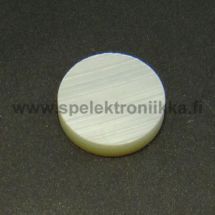 Tuote 104530. Inlay dots pearl dots Genuine White Mother of Pearl  6mm OTEMOP6. White "pearl" (MOP) round fretboard marks. Genuine White Mother of Pearl fretboard dots. Selected...
Tuote 100676. Pikaliima 10g pensselillä. Syanoakrylaattipohjainen pikaliima. Kuivuu nopeasti. Soveltuu mm. metallien, kumien ja useimpien muovien liimaamiseen. Ei...
Tuote SRN21605. Binding material for guitar ABS, Cream / Ivory FIV1530. Mitat noin mittoja, 1.5 mm x 3 mm x 1650 mm.
Tuote SKT23656. Kitaran vintagesatula valkaisematon luu kieliurat kaareva ylä 44mm x 6mm x 3,2mm.