Dunlop 01 fingerboard otelaudan puhdistus -ja hoitoaine
Main Page > Accessories for music > Care products and accessories for instruments
Tuote 115328. Dunlop 01 fingerboard otelaudan puhdistus -ja hoitoaine. "01" Cleaner & Prep fingerboard polish, 4 oz. bottle with pump spray. Perfectly balanced for fingerboard woods and fret metals. Removes buildup from crevices to restore tone, clarity and original intonation. Step one in fingerboard maintenence.
Ei vaahteralle eikä vaaleille materiaaleille.
See also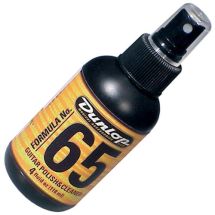 Tuote 115330. Dunlop 654 kitaran puhdistusaine Dunlop Formula 65.  Formula 65 guitar polish, 4 oz. pump spray bottle. Cleans totally and quickly. Restores any finish to...
Tuote 115296. Bassokitaran kielet, Cobra CBA40L 4 -kielinen 040-060-075-095 longscale. String set electric bass, nickelplated light, 040-060-075-095 longscale .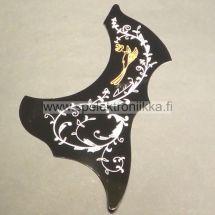 Tuote 115347. Akustisen kitaran pleksi kolibri musta pohja valkoinen kulta. Ohut, taipuisa, liimapinta. Pleksin pinnalla vaalea varastointi suojakalvo. Pickguard, adhesive...
Tuote 115329. Dunlop 02 otelaudan hoitoaine, ei saa käyttää vaahteraotelaudalle.  "02" Deep Conditioner fingerboard polish, 2 oz. bottle with applicator top.
Prevents...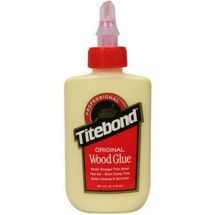 Tuote 103245. Titebond Original puuliima 237 ml, soitinrakennukseen. Ammattilaisten suosikkipuuliima USA:ssa jo yli 50 vuotta. Tarttuu nopeasti ja muodostaa liimasauman, joka...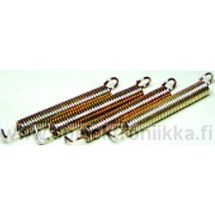 Tuote 102342. Tremolon (vibran) varajouset, setti sisältää 4 jousta. Laadukkaat jouset, voimakkuuksia mixaillen saat varmasti oikean tuntuman vibraasi. Korea.
Tuote 109486. Akustisen kitaran tallapinni muovia Musta iso pearloid piste TPBKPEABIGABS. Bridge pin black, plastic, pearloid dot (dot diam. 5mm). Tallanasta.