Keraaminen Ceramic 8 Bar Magnet 3x6.35x59.7 (2.35" x 0.250" x 0.120")
Startsidan > Gitarrdelar gitarrtillbehör Instrumentbygge tillbehör > Gitarrdelar gitarrtillbehör OL / SPG / Boston > Magnets for guitar pickups
Tuote 115326. Keraaminen Ceramic 8 Bar Magnet 3mm x 6.35mm x 59.7mm (2.35" x 0.250" x 0.120"). Monikäyttöinen magneetti, kitaramikkien päivityksiin, mikrofonien rakenteluun ym. ym. Magnetointi tasopinnoilla. Size 2.35" Long x 0.250" Wide x 0.120" Thick. For example can be used in humbucker blade pickups and F dimension P-90 pickups.
Katso myös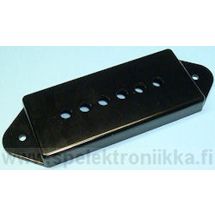 Tuote 102567. DOGBLK dog ear tyylinen vintage P90 setti 2kpl kuoria pitch 49.2 mm musta. Korkeus / height: 6.6 / 10 mm. Polepiece spacing 49.2. Korvakkeiden reikäväli / ear...
Monisäikeistä laadukasta pushback vintagelankaa !!!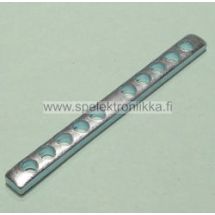 Tuote 102027. "Magneettijohdin" humbucker mikrofonin alle. Johtamaan magneettikenttä polepieceihin. Käyttö POLESCREW ruuvien...
Tuote 115325. Keraaminen suorakaidemagneetti Ceramic 8 Bar Magnet 5mm x 5mm x 60mm. Keraaminen suorakaidemagneetti.  Monikäyttöinen magneetti, kitaramikkien päivityksiin, mikrofonien...
Produkt 104678. Gitarrmikrofonlindningstråd, uppsamlingstråd AWG43 / 0,055 mm ca 25,3 g / 1 km, ca 6 kohm / 1 km.

En...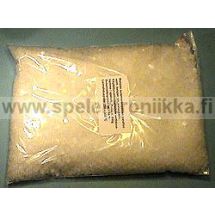 Tuote 102019. Parafin for guitar pickups, melting point 54 - 58 ºC. 500g polybag, more info in our web pages in "speksit". Kitaran mikkien parafiini, matalan...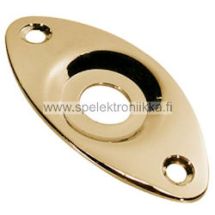 Tuote 107458. Jakkilevy, ovaali syvennyksellä JAKLE1GD kulta. Jackplate for guitars. Oval recessed. Screw holes 2 x flat or oval head dia. 3.5 mm (0.138"). Jack hole...
Suojattu kaapeli kitaramikrofoneille. Ohut, oivallinen myös monissa muissa elektroniikan kytkennöissä.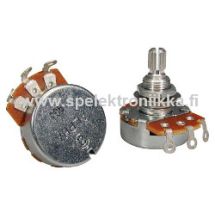 Tuote 114176. ALPHA 24mm kitarapotentiometri bushing 8mm ALP500kB44/lin millikoko. HUOM !!! Mukana 2 mutteria + prikka helpottamaan pleksiin asennusta. Merkintä B...