Paristonpidin 9V patterille paristo vaakaan kyljelleen, terästä 2 ruuvinreikää
Main Page > Electronic components etc ... > Verkkolaitteet, akut, paristot, pitimet. > Battery holders and boxes
Tuote 114689. Paristonpidin 9V patterille paristo vaakaan kyljelleen, terästä 2 ruuvinreikää. Leveys alhaalta n. 17 mm, korkeus n. 28 mm.
See also
Tuote 102558. Metalliset "vanhanajan" humbucker kuoret, SUOJA4CR kromi. Metallic vintage humbucker covers. Korkeus / height n. 16 mm. Standard inner size. Polepiece spacing...
Tuote 104080. Puolipallokanta nikkeli pan head puuruuvi 2512NIWR. 2.5 x 12 mm, wood, NI, round. Soitinrakentelussa käytettäviä ruuveja. Mounting...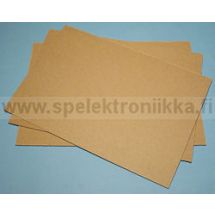 Tuote 102182. Ruskeat millikoon prespaanilevyt ("fiiberilevy") 210 x 300mm kitaramikrofonien rakenteluun. Prespaania on kohtuullisen helppo leikata ja sen sähköneristyskyky on...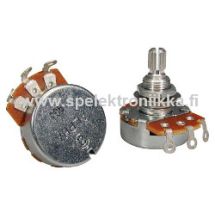 Tuote 114176. ALPHA 24mm kitarapotentiometri bushing 8mm ALP500kB44/lin millikoko. HUOM !!! Mukana 2 mutteria + prikka helpottamaan pleksiin asennusta. Merkintä B...
Tuote 103187. Koriste "reuna" nauha, reunalista, bindings, ABS. Tortoise pattern. Kaikki mitat noin mittoja. 1.5 x 6 x 1350 mm (0.059x0.24x53.15"). Hosco.
Tuote 109785. Jaguar jazzmaster kytkin 2 x vaihto. Kytkimen rungossa 3mm kierteet, ei ruuveja mukana.

Jaguar...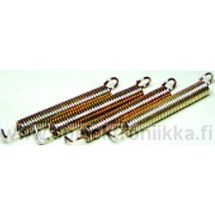 Tuote 102342. Tremolon (vibran) varajouset, setti sisältää 4 jousta. Laadukkaat jouset, voimakkuuksia mixaillen saat varmasti oikean tuntuman vibraasi. Korea.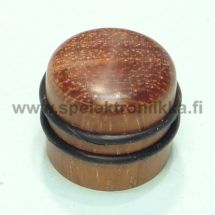 Tuote 101876. Kauniit puunupit 6mm akselille "push to fit". Zebra ja Bubinga. Wooden control knobs for guitar, "push to fit".
Tuote 101839. Varamutteri lisämutteri + prikka Ultra ja Alps potikoille. Spare nut + washer for guitar pots Ultra and Alps. Ja myös teleskooppiantennille Tuote STL22672.